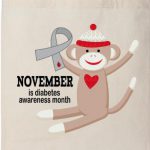 Men's Diabetes Awareness T-shirt Support Ribbon Walk Tee Medium Cranberry
Hi Everyone my name is Maureen I live in a small rural village called Mooncoin in County Kilkenny, in Ireland with my husband and two dogs,a chocolate lab called Bruno and a St.Weiler called Hachi.Our main interest is gardening and we enjoy growing our own vegetables each year in the polytunnel erected by Brendan and myself!
I spent many happy years working in Teva Pharmaceuticals in County Waterford in their Research and Development department before I decided to start this Diabetes Website.
I want to connect with people like me who find living with diabetes a challenge and a struggle sometimes and I am hoping through this website we can help each other!
I have been living with Type 1 diabetes for 30 years and my brother Jamieson also has Type 1 diabetes and so did my father Jed Hughes!
This diabetes website aims to provide useful information on diabetic management ,a support network for all diabetics , to keep updated on recent research for diabetes and also it has some interesting information about other topics!
I think contributing to charities is very important like Concern Worldwide,Saint John of Gods,Alone,Age Action,Aware,Christian Aid,Christina Noble Children's Foundation,Cope Foundation,Down Syndrome Ireland,Enable Ireland,Irish Dogs For The Disabled,Irish Guide Dogs For The Blind,Irish Red Cross,ISPCA,Jack And Jill Foundation,Oxfam Ireland,Saving Dylan,Spirit Radio,The Alzheimer Society Of Ireland,The Donkey Sanctuary Ireland,The Hope Foundation,Trocaire,UNICEF Ireland and Women's Aid!
I have contributed a small amount of money to these charities!
I got a few letters and emails from some of the above charities thanking me!
Everyone of the charities that I gave money too have sent me a text message thanking me which
I think is really good of them as it must actually cost them money to send a text message but
maybe it would be better if they kept the money for the charity instead!
I watched Ireland AM every morning for at least eight years and it was one of my favourite programmes and one morning I saw a very sad clip on a boy called Dylan who has Multiple Sulfatase Deficiency!
He is a lovely little boy as you can see from the video below,always laughing and happy!
He is only two years old in the video above and maybe his parents would like to make another
up to date video and let us know how Dylan is doing now!
Dylan is a gorgeous little boy as you can see from the video and it is heartbreaking to see the
parents so upset that this special little boy will die if he does not get the Gene Therapy that will
save his life and thousands of other little children like him!
At the moment the parents have raised 790,725 euros and they need about five million for the
medical team to continue the clinical trials and pilot studies!
The following video is Dylan at seven years old and his organs are starting to shut down and he
is feeling very unwell and his father is very upset but is putting on a brave face in this video!
You can see from this video,that Dylan's father is a lovely singer and if Dylan got the chance of
life he also could be a lovely singer!
Happy 7th Birthday Dylan (2 songs he loves!)

Posted by SavingDylan.com on Thursday, October 3, 2019
Dylan is probably around ten years old now,so he doesnt have much time left on this earth so
would everyone please donate as much as they can to his Research Fund!
If your little boy or girl was dying from Multiple Sulfatase Deficiency how would you feel?
Would you feel devastated like these parents I would even though I am not a parent myself!
When I saw these videos my heart went out to these parents!
I hope that all parents watch these videos and your hearts go out to these devastated parents!
If you were one of these parents wouldnt you want other people to donate to this lifesaving cause!
Well wouldnt you,I hope you would!
So everyone put your hands in your pockets and donate as much money as you can!
Think of how you would feel if your child was dying!
Also what about grandparents out there,how would feel if your little grandchild was dying!
Wouldnt you want everyone to donate to save your precious grandchild's life!
Just think of Dylan's grandparents they are devastated too!
Imagine holding your precious grandchild in your arms and feeling like you only have a few
more weeks or even days left to be with your special little grandchild!
So please all grandparents donate to this lifesaving cause!
Also Aunts and Uncles how would you feel if your niece or nephew was dying from Multiple
Sulfatase Deficiency,would you feel heartbroken I would if something like that happened to my
niece or nephew!
I think rather than giving presents to nieces and nephews everyone should consider
giving their money to a lifesaving cause like this!
I am sure that your nieces and nephews would rather you spent the money on a lifesaving cause
like this rather than presents for them!
Any comments,feedback,photos, videos,information and health blogs you would like to include in this website would be greatly appreciated!
This website is for all diabetics as well as the family and friends who support them and also people who are interested in a positive outlook and getting rid of all negativity!
Cheers momo!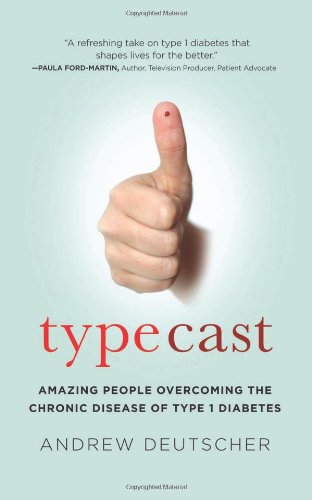 http://Typecast: Amazing People Overcoming the Chronic Disease of Type 1 Diabetes