http://Diabetes in Old Age (Practical Diabetes)
Type 2 diabetes is linked to an unhealthy lifestyle. Major risk factors  for  type 2  diabetes include age, being overweight, genetic predisposition to diabetes, and a reduction in activity levels. The rates of type 2 diabetes steadily increase with age.
Type 2 diabetes is most likely to occur if you:
are over 45 years old and have high blood pressure
are over 45 years old and are overweight
are over 45 and have (or have had) one or more family members with Type 2 diabetes
If you are overweight and have had a heart attack in the past
have heart disease
have or have had a blood sugar test that is in the prediabetic range
have or have had high blood sugar levels during pregnancy (a condition called gestational diabetes)
have polycystic ovary syndrome and are overweight
What are the Effects of Diabetes on Elderly People?
A key issue for seniors with diabetes is that, sometimes, the symptoms may not be very obvious.
The well-known symptoms of diabetes, such as urinating excessively and feeling thirsty all the time, are not as obvious in the elderly as in young people.
In addition, symptoms of type 2 diabetes, such as feeling tired and lethargic, can often be misinterpreted as just part of the normal ageing process.
As a result, older people with diabetes may remain undiagnosed until damage has been done.
If left unchecked, the accumulation of glucose in the blood can cause enormous damage to nearly every major organ in the body, including kidney damage, artery damage which increases the risk of stroke and heart attack,eye damage leading to vision loss, erectile dysfunction (impotence) in men and nerve damage possibly leading to limb amputation.
It's unlikely you'll be able to mend all of the damage that has already been done but you and your doctor can work together to control your blood sugar and help minimise the impact of diabetes in the future!
How Do Other Conditions Affect My Diabetes?
http://Diabetes Among Older Adults (Management of the Chronic Condition)
Many older people also have other conditions as well as diabetes and this can complicate diabetes management.
People with diabetes whose blood glucose levels are high are more prone to infections than people with normal blood glucose levels so it is important to keep your blood glucose levels stable!
You should also take precautionary measures against additional illnesses for example, by having regular vaccinations against 'flu and pneumonia.
Some medications, herbs and supplements can also have an impact on your blood glucose levels, so make sure you tell your doctor,GP, pharmacist and herbal professionalist who treats you that you have diabetes so they can recommend the appropriate treatment for you.
Knowing the associated risks of diabetes is one of the most important things you can learn!
The only risk factors for Type 2 diabetes are being overweight,consuming a high carbohydrate diet and very little physical activity!
Another vital component of care is customization.  No two people are alike some people have Type 1 diabetes and some people have Type 2 diabetes and every person needs a customized diabetes care plan.
Tight blood glucose control can lower the risks of diabetes-related complications!
The risk of heart attack or stroke can be diminished with normal blood pressure and good diabetes management!
Caring For An Elderly Person With Diabetes
http://Nursing Care of Older People With Diabetes
Caring for an older adult with diabetes may include special challenges such as coexisting medical conditions, physical limitations and failing memory.
Whether the person lives alone, with you, or in a nursing home, your involvement can help them obtain better diabetes care and quality of life.
I was at a funeral on Sunday,well not really I was attending Sunday mass where a funeral was taking place,a women of ninety years of age had died.
Her name was Bridget and she had been in a nursing home for a few years.She had a difficult life according to the priest's sermon,with many hardships which was common in her day!
Her daughter gave a lovely arbitrary at the end of the mass saying she was a lovely women with a friendly personality and a great sense of style!
She was into fashion in a big way especially colourful clothes!
I love colourful clothes myself especially bright red that is my favourite colour!
I like it because I have dark hair and fair skin and the colour suits me!
One of my favourite dresses is red,I have it matched here with a purple wrap!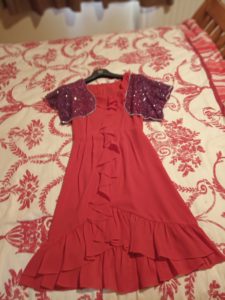 She enjoyed giving presents to family and friends especially colourful clothes!
Do you like colourful clothes like me and Bridget if so it would be great if you could take a picture of them!
You can leave your photos in the comment section below or send me an email!
Importance of Nutrition For Elderly People With Diabetes
http://21 Superfoods for the Elderly: The Top 21 Superfoods in Every Elderly Diet to Keep Them Healthy and Strong
Eating a healthy, well-balanced diet is essential throughout all stages of life.
Warning signs such as a weight loss or gain of more than 10 pounds in six months, can indicate that your loved one is not eating properly.
Importance of Minerals and Vitamins For Elderly People With Diabetes
People with Type 2 diabetes are very prone to eating a lot of processed foods especially high carbohydrate foods such as potatoes,white bread,white pasta ,white rice and all meat!
It is very important for everyone to eat foods that contain a lot of vitamins and minerals!
Fruits and vegetables contain a lot of vitamins and minerals and these are the only way of getting theses vital minerals into your body!
EXERCISE FOR ELDERLY PEOPLE WITH DIABETES
http://Functional Fitness for Older Adults
It's no secret that exercise is good for you and it's especially important for older adults with diabetes.
Did you know, for example, that muscle strength declines by 15% per decade after age 50 and 30% per decade after age 70?
By regularly participating in strength-building exercise,muscle mass and strength can be restored!
What's more, exercise also makes it easier for older individuals to maintain their strength, balance, flexibility and endurance, all of which are important for staying healthy and independent.
Lastly, exercise improves insulin sensitivity and can improve a person's response to blood glucose medications such as insulin.
Exercise is safe for everyone!  Exercise improves all conditions!
What Exercises Can Elderly People With Limited Mobility Do?
The benefits of exercise are not restricted to people who have full mobility. In fact, if injury, disability, illness, or weight problems have limited your mobility, it's even more important to experience the mood-boosting effects of exercise.
Exercise can ease depression, relieve stress and anxiety, enhance self-esteem, and improve your whole outlook on life. While there are many challenges that come with having mobility issues, by adopting a creative approach, you can overcome your physical limitations and find enjoyable ways to exercise.
Limited mobility doesn't mean you can't exercise!
Workouts For Elderly People
http://The Illustrated Practical Guide to Gardening for Seniors: How to Maintain Your Outside Space with Ease Into Retirement and Beyond
Exercise can play a vital role in reducing weight and managing type 2 diabetes. It can stabilize blood sugar levels, increase insulin sensitivity, lower blood pressure, and slow the progression of neuropathy.
A good first step to exercising is to incorporate more activity into your everyday life.
Gardening, walking to the store, washing the car, sweeping the patio, or pacing while talking on the phone are all easy ways to get moving. Even small activities can add up over the course of a day, especially when you combine them with short periods of scheduled exercise as well.
Cardiovascular Workouts For Elderly People
Weight-bearing activities such as walking, dancing, and climbing stairs are cardiovascular exercises! Start with just a few minutes a day and gradually increase your workout times. Make activities more enjoyable by walking the dog, dancing with a friend, or climbing stairs to your favorite music.
If you experience pain in your feet or joints when you stand, try nonweight-bearing activities.
Water-based activities such as swimming or water aerobics place less stress on your feet and joints. Look for special classes at your local health club,  or swim center where you can exercise with other people. Other nonweight-bearing activities include chair exercises .
Strength Training Workouts For Elderly People
Many  people find using an exercise ball is more comfortable than a weight bench. Or you can perform simple strength training exercises in a chair.
If you opt to invest in home exercise equipment, check the weight guidelines and if possible try the equipment out first to make sure it's a comfortable fit.
While strength training at home, it's important to ensure you're maintaining good posture and performing each exercise correctly. Schedule a session with a personal trainer or ask a knowledgeable friend or relative to check it out.
To exercise successfully with limited mobility, illness, or weight problems, start by getting medical clearance. Talk to your doctor, physical therapist, or other health care provider about activities suitable for your medical condition or mobility issue.
Emotional Aspects of Diabetes In Elderly People
http://The Psychology of Ageing: An Introduction
 Inevitable physical and social changes occur as people enter old age. The senior years have their challenges that affect people's diabetic management!
From time to time, we all come down with a case of the blues, but did you know that older adults with diabetes are almost twice as likely to suffer from depression? It's true. An estimated 28% of older adults with diabetes will experience depression, which is nearly double the average occurrence rate for the general  adult population.
If you have any information,questions, or feedback you would like to include in this post.
Please email momo19@diabetessupportsite.com or leave your comments below.