Healthy Low-calorie and Low-Carb Recipes for the Diabetic Diet
These easy diabetes recipes for breakfast, brunch, dinners and desserts are healthy ways to keep your blood sugar in check. Whether you're diabetic or simply trying to eat more healthfully, these diabetes-friendly recipes are low in carbs and calories.
Diabetic Breakfast Ideas
Diabetic Breakfast Recipes: 101 Delicious, Nutritious, Low Budget, Mouth watering Diabetic Breakfast Recipes Cookbook
You don't have to go without a healthy breakfast in the morning, even if time is tight.
There are ways you can start your day out with a quick, nutritious meal that will keep you energized throughout the morning.
Diabetic Brunch and Dinner Ideas
http://Diabetic Cookbook – 60 Easy and Mouth Watering Diabetic Friendly Lunch & Dinner Recipes that Even Your Family Love – VOL 1 (Diabetic Cookbook Series)
These diabetes-friendly  recipes offer a wide range of healthy lunch and dinner options for any occasion—and full nutritional benefits for diabetics.
Put these quick and nutritious lunch ideas on your diabetes menu to fill you up and keep your blood sugar in check.
Tips for Eating Well With Diabetes
Eat Well Live Well with Diabetes: Low-GI Recipes and Tips (Eat Well Live Well series)
1. Think whole
Use brown rice and whole wheat pasta. Look for 100% whole wheat flour and breads as well as other whole grains such as oats and barley.
Make the switch simple. For instance, if you are short on time, pop a packet of pre-cooked frozen brown rice into the microwave.
2. Fill up!
Aim for at least 8 grams of fiber per meal, especially when you eat carbohydrate-rich foods. It will help manage your blood sugar, keep you feeling full, and be good for your heart health. That's extra important because diabetes makes heart disease more likely.
Try:
Peas
Beans
Oats
Barley
Fruits like apples, pears, berries, and citrus fruit
Vegetables like sweet potatoes, Brussels sprouts, broccoli, carrots, and beets
3. Replace some carbs with good fat
Monounsaturated fats — nuts, avocadoes, olive oil, and canola oil — can help lower your blood sugar. Just avoid huge portions so you don't take in too many calories.
Add nuts and avocado to salads and entrees. Look for salad dressings, marinades, and sauces made with canola or olive oil. You can also cook with these two oils.
4. Eat foods that won't spike blood sugar
Foods that aren't likely to cause a big rise in blood sugar include meat, poultry, fish, avocados, salad vegetables, eggs, and cheese. Adding these items to your plate will help balance the foods you eat that contain carbs.
5. Go lean
Choose recipes with less saturated fat. Maybe skip that cream sauce and look for lean cuts of meat, skim or low-fat dairy, and vegetable sources of protein like beans, lentils, or nuts.
6. Check the fine print
Does your recipe spell out what the calories, carbs, fiber, and fat are? That info comes in handy. Then all you have to do is stick to the suggested serving size and you'll know exactly what you get.
7. Think plant fat
Make canola oil or olive oil your go-to ingredients. Both are rich in monounsaturated fat. Canola oil also has heart-healthy omega-3 fatty acids.
8. Make salads easier
Prep so it's super-simple to throw together. Store a large spinach salad or vegetable-filled romaine lettuce salad in an airtight container without dressing. (You can add it later.) You can have a crisp tasty salad with your dinner or as a snack for the next several days.
9. Slice up dessert
With a few chops of a knife, you can turn a few pieces of fruit into a beautiful fruit salad. Drizzle lemon or orange juice over the top. Then toss to coat the fruit. The vitamin C in the citrus juice helps prevent browning.
The best meal ideas are quick, easy, and most importantly delicious!
Don't have the time and energy to cook a big dinner at the end of a busy day? Fortunately, healthy cooking doesn't have to be time-consuming or difficult.
Watching the number of carbs in each dish is important for every meal.
Women should have 45-60 grams of carb per meal (3-4 carb choices)
Men should have 60-75 grams of carb per meal (4-5 carb choices)
Here are some easy meals that will fill your tummy and still keep your blood sugar levels in check:
1.Meatloaf, mashed potatoes, and green beans- You can eat this classic "comfort food" meal, but keep it diabetes-friendly with a few smart substitutions. Use ground turkey instead of ground beef. When making the mashed potatoes, use fat-free milk instead of whole milk and trans-fat-free margarine instead of butter. You could also use fewer potatoes by folding in pureed cauliflower. Steam the green beans and season with a little salt and pepper, then top with a few almonds rather than a pat of butter.
2.Chicken, brown rice, and steamed broccoli- Grill boneless, skinless chicken breasts or bake a whole chicken (don't eat the skin). Marinate the chicken in Italian dressing before grilling or season it with your favorite herbs before roasting it in the oven.
3.Baked red snapper and mixed veggies- This dinner is a snap. Wrap a fish filet together with sliced vegetables — try a blend of zucchini, garlic, red peppers, onions, fennel, and tomatoes — with a drizzle of oil in parchment paper. Place in a 450 degree oven for 20 minutes or until the fish is opaque and flakes easily. Serve with a whole-grain side dish of fast-cooking couscous or quinoa
4.Pasta your way- Although people with type 2 diabetes have to be careful about the amount of carbohydrates they eat, pasta can still be a safe dinner choice. As with bread, whole-grain pasta is better than enriched pasta. Avoid heavy cream sauces like Alfredo, and stick to tomato-based sauces or olive oil and garlic. You can add chicken, shrimp, or fish to your dish for protein — even lean meatballs or turkey meatballs are allowed.
5.Chili-When you make it yourself, chili becomes a very healthy choice. Start with ground turkey or extra-lean ground beef, or go vegetarian with beans only ‐ black beans and kidney beans. Add lots of diced vegetables to the pot, such as garlic, onion, red, green, and yellow bell peppers, and zucchini. Use no-salt canned tomatoes and low-sodium beef broth. Instead of serving the chili topped with traditional sour cream and cheese, use low-fat yogurt or fat-free sour cream, crumbled pecans, and cilantro. Serve with a garden salad with low-fat or non-fat salad dressing and whole-grain crunchy bread.
6.Asian stir-fry-Make your own version of your favorite restaurant dish. Prepare your vegetables — any combination of green beans, broccoli, carrots, onion, snow peas, red and green peppers, and baby corn — then sauté in low-sodium soy sauce and garlic. Mix in shrimp, or tofu to add protein to your meal. Serve over brown rice or whole-grain noodles.
Click Here For A Free Ebook that shows you how to enjoy the fat burning and health benefits of eating delicious "real" meals in just minutes per day!
Diabetic Dessert Ideas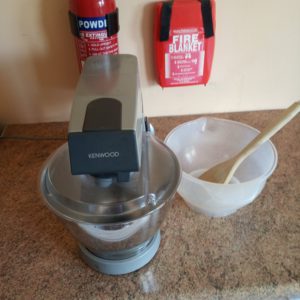 First, the good news. If you've been diagnosed with  diabetes, you can eat dessert. But the reality is that you do have to choose carefully, limit your portions, and it's probably best to save them for special occasions.
That said, here are some dessert recipes to consider making the next time you need a sweet treat. They use simple substitutions to cut the fat, calories, and sugar. Make sure to cut back on other carbs during your meal to leave room for your dessert.
Consumer Recommended Diabetic Cooking Products
1.http://Procizion Digital Multifunction Kitchen Food Scale Electronic for Accurate Precision Weighing in Grams, Ounces, Pounds, Fluid Ounces or Milliliters Measures up to 11 Lbs. Perfect Product for Weight Watchers and Diet-Conscious. Compact Gadget Large Backlit LCD Durable Tempered Glass (Silver-FFP)
For more great Health and Nutrition Tips refer to the website positivehealthwellness.com.
If you have any favourite Diabetic recipes you would like to share please post them in the comment section below or email them to momo19@diabetessupportsite.com