The Hands-on Guide to Diabetes Care in Hospital (Hands-on Guides)
Diabetes is one of the commonest chronic diseases, affecting Irish adults.
I was in Waterford today as it was a busy Saturday afternoon I decided to take photos along the Quay rather than go into the shops as their was a festival on!
I also saw another women taking photos so I thought I wasnt the only one!
Also I saw other people browsing around the Quay area,looking at the ships and just enjoying themselves!
I liked all the art design and nautical features!
See below a few photos of these nautical features!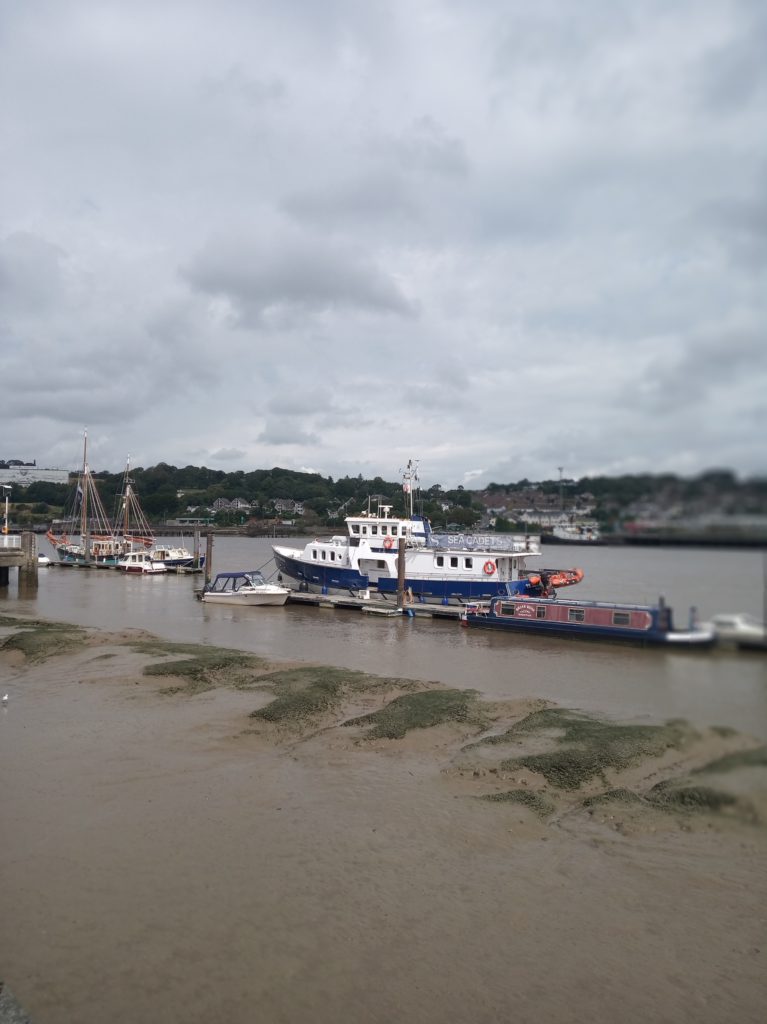 Boats,Yachts and Barges on the Quay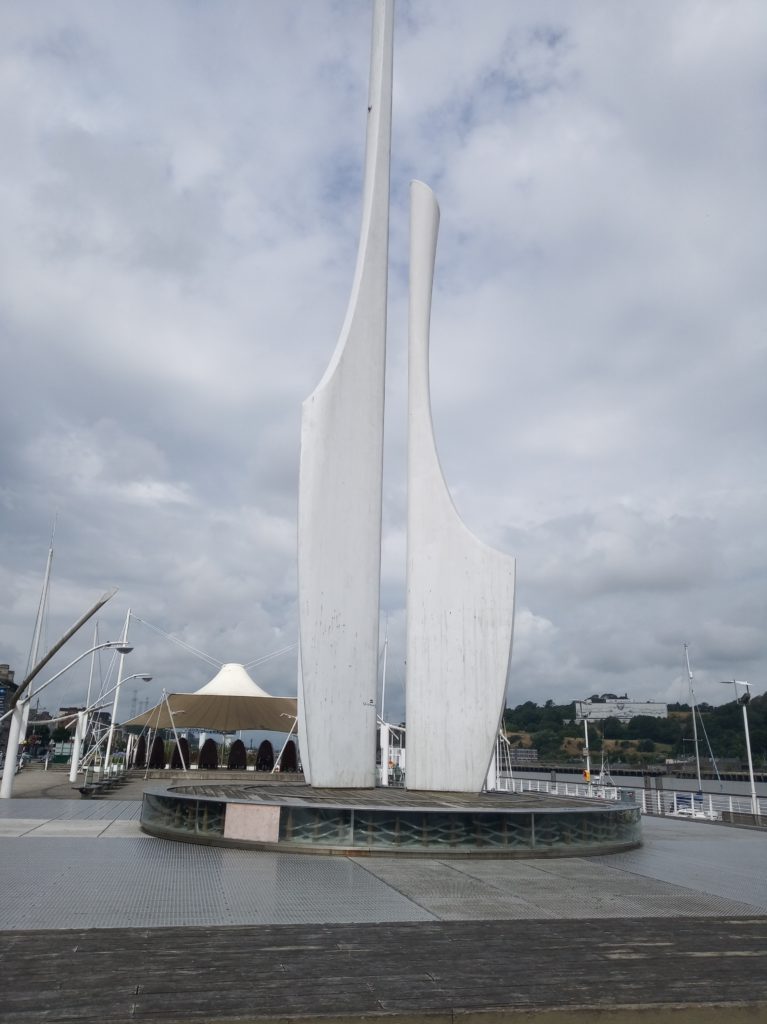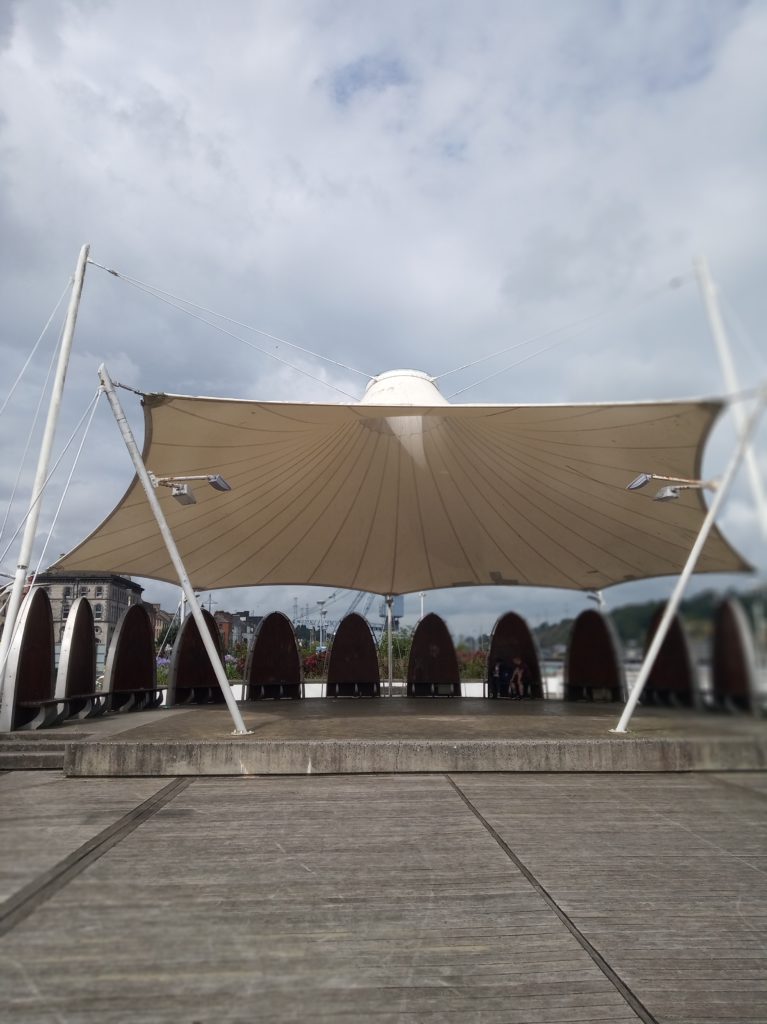 I also had a stroll further down the Quay and saw Shaws full of people eating lunch!
There were lovely purple chairs at the window and everyone looked relaxed and happy!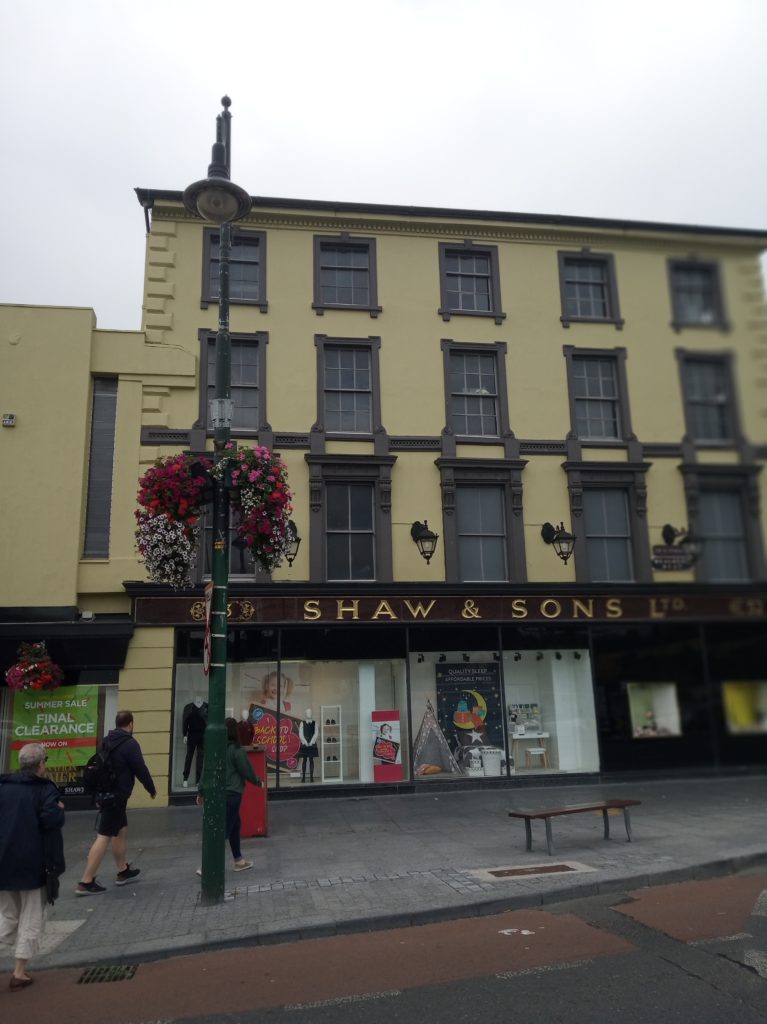 I also crossed the road to take a picture of the Granville Hotel as it is the oldest Hotel in Waterford!
They do lovely lunches I had a lovely lunch there many years ago with Brendan and his parents!
See below a nice picture of the Granville Hotel!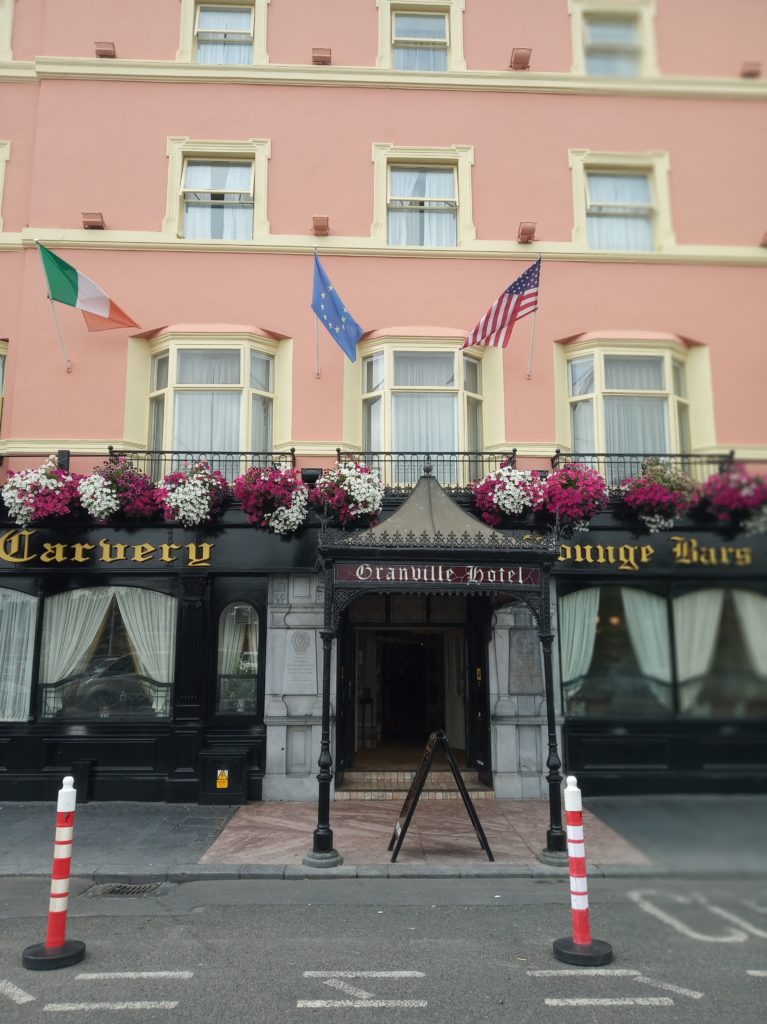 I also took a picture of The Tower hotel on the Quay,it is the poshest hotel on the Quay!
As you can see a black sportscar is parked in front of the hotel!I would not mind a spin in that!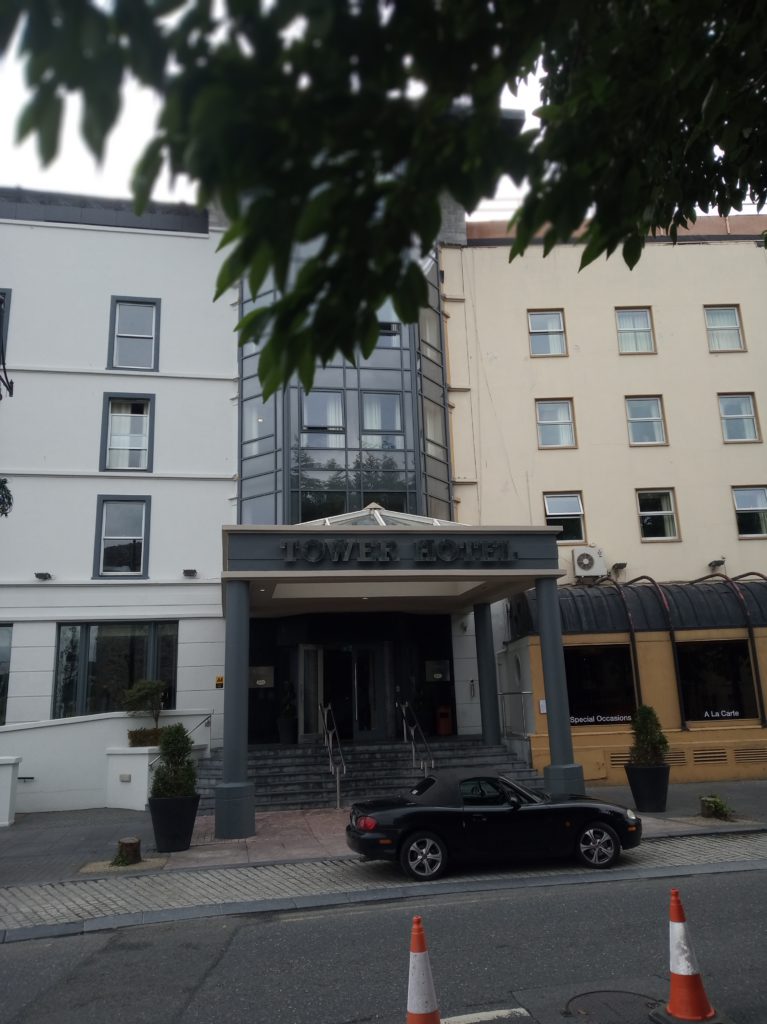 Across the way from the tower hotel is a lovely statue of Thomas Francis Meagher!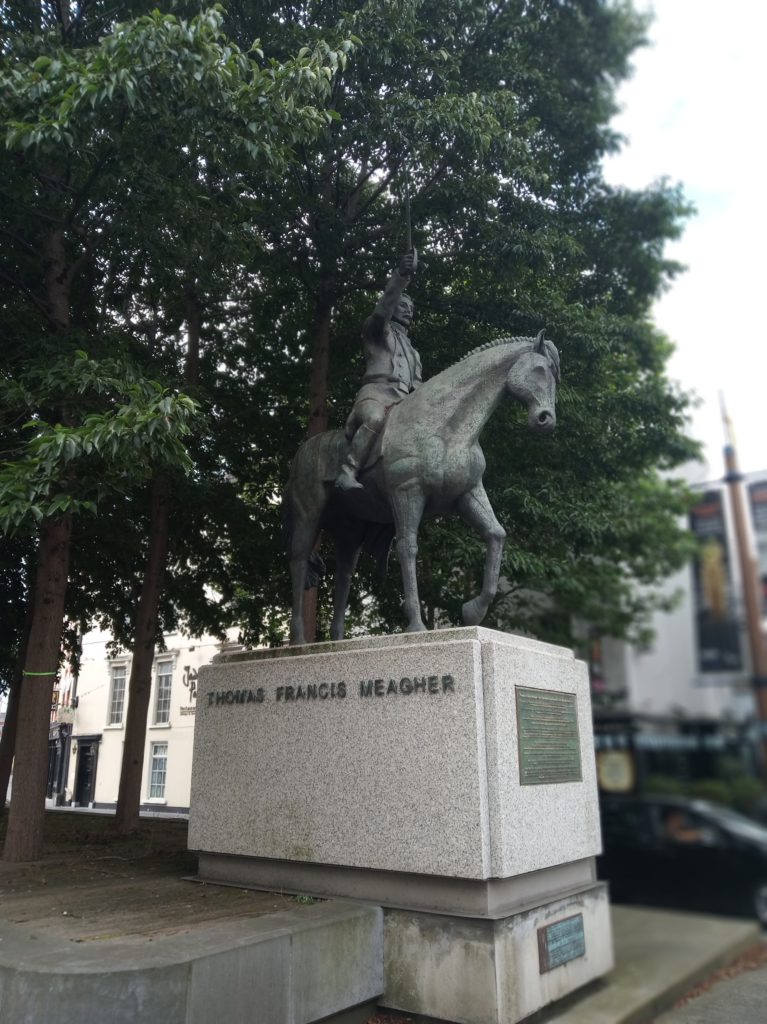 Also there is a fine Tower Building across the street from the hotel!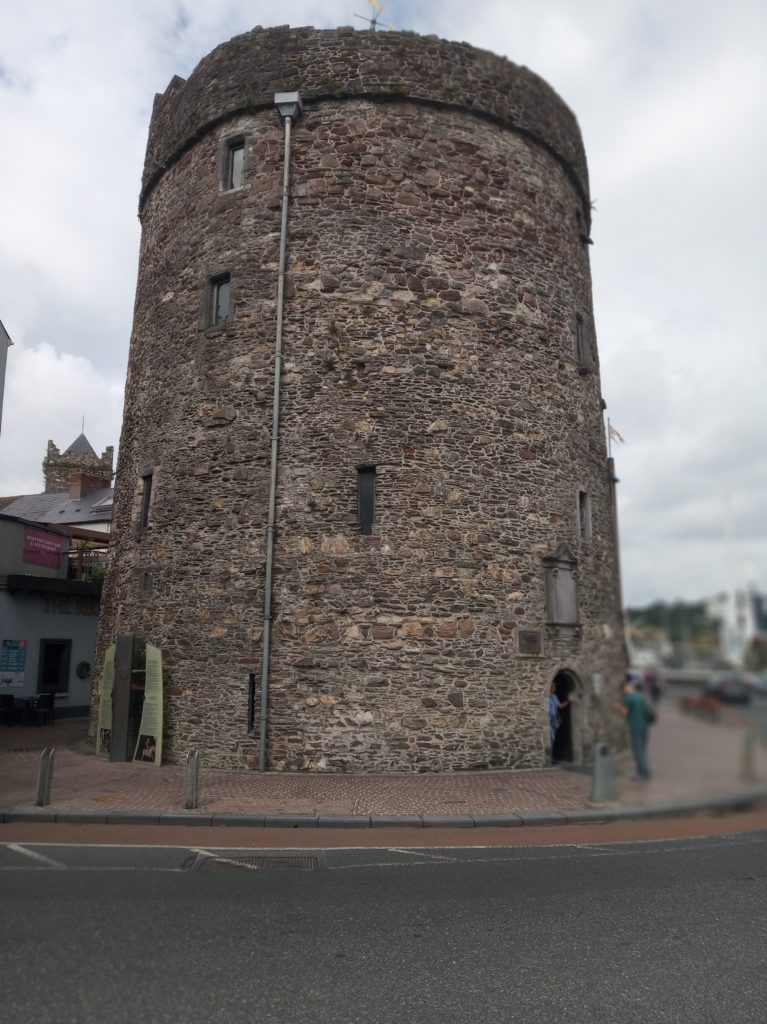 Diabetes services in Ireland need to enable people with diabetes to achieve a quality of life and life expectancy similar to that of the general population by reducing the complications of diabetes and to deliver integrated, quality care uniformly to all affected people and their families.
For most people diagnosed with  diabetes their condition is life-long and while new types of medication and medical devices are constantly being produced, the basic foundation for good diabetes care still focuses on healthy eating and physical activity, monitoring blood glucose levels and taking medication.
Diabetes is a complex disease that requires diabetics to be knowledgeable and able to make daily decisions that impact their health.
The complexity of diabetes management requires health care providers to support their patients with the appropriate amount of time, education, and long-term care that are necessary for effective self-management.
In Ireland Diabetes Services need to provide at least 20 hours of diabetes education during the first year a person is diagnosed with diabetes and cover at least 4 hours per year further diabetes education every subsequent year.
Working with a diabetes educator provides an effective opportunity for the diabetic to discuss and be guided regarding meal planning, physical activity, glucose monitoring, problem-solving, and coping.
Diabetics who do not receive formal diabetes self-management education have knowledge gaps and are more likely to develop chronic complications.
Beyond providing general knowledge of diabetes care, for self-management to be effective, it is essential to tailor both the treatment and the education to the needs of the individual.
In Ireland diabetes care should be designed to help persons with diabetes achieve an optimal health status and an improved quality of life, while reducing the need for costly health care.
A National Diabetes Education Program in Ireland is needed  to promote appropriate diabetes awareness and education campaigns,increase awareness and knowledge of the seriousness of diabetes, its risk factors, and effective strategies for preventing complications associated with diabetes and preventing type 2 diabetes and decrease the number of Irish with undiagnosed diabetes.
Education may take the form of individual instruction or group classes.
It might be provided in writing or through a visual medium such as DVD, multimedia computer software, or access to special Internet sites like this website.
A key element of successful education is providing simple, clear messages,  tailored to the needs of the individual, and verifying that the messages have been understood.
The information may concern the symptoms and prevention of the disease,  how to test your blood sugar levels and having a healthy lifestyle,  and the negative consequences of not adopting health recommendations.
Information about what to do if a dose of medication has been missed or if  illness occurs or other problems arise or if you are traveling across many time zones.
Studies have shown that a National Diabetes Education Program have led to improved glycaemic control, reduced total cholesterol level, improved body mass index and waist circumference, reduced requirement for diabetes medication, increased consumption of fruit and vegetables,  and improved knowledge of diabetes, self-empowerment, self-management skills and treatment satisfaction.
The key components of a comprehensive diabetes service are patient registration and regular review.
Routine care involves the patient, GP, practice nurse,endocrinologist , clinical nurse specialist in diabetes, dietician, ophthalmologist and podiatrist.
All people with diabetes should have access to specialist services such as endocrinology, vascular, cardiology, nephrology and psychology as needed.
Care provision begins with initial assessment and follows with regular review that includes a comprehensive annual review in the diabetic clinic or hospital.
Twenty per cent of people with diabetes have Type 1 diabetes, and 80 per cent have Type 2 diabetes.
In addition, there are other less common forms.
Many of the service requirements for Type 1 diabetes and Type 2 diabetes will overlap.
The prevalence of type 2 diabetes mellitus (T2DM) and its rate of rise has been a source of concern in Ireland.
There is also much evidence of gaps and challenges in the care of people with diabetes.
Areas that stand out in particular include the lack of access to and uptake of structured education.
For people with type 1 diabetes mellitus (T1DM) in Ireland, the present evidence suggests high levels of poor glycaemic control  which increases the likelihood of future complications that can be avoided with good care.
Better management of people with diabetes could save the Irish health system millions per year.
Providing Diabetes Care in General Practice: A Practical Guide to Integrated Care (Class Health)
Providing better integrated diabetes care has been shown to improve quality of clinical care and reduce hospital admissions for vulnerable patients.
It aims to ensure that people with diabetes have access to a joined up service from the time of diagnosis, through more complex management, complications, inpatient care to end-of-life care.
The benefits of a well integrated diabetes service include:
1.Improved patient experience
2.Ensuring that all healthcare organisations involved in providing diabetes care, through partnership, clearly own the responsibility for delivering excellent care to their local population ,
3.Providing clearly defined terms of accountability and responsibility for each health care
Putting the needs of the person with diabetes, and their families, first, is the cornerstone of integrated diabetes care.
Integrated care covers all the aspects of diabetes care, delivered in a coordinated manner, across the many different health and social care professionals involved in caring for the person with diabetes.
Integrated Care for Ireland in an International Context: Challenges for Policy, Institutions and Specific User Needs
Integrated care is seen as essential to meet the needs of the ageing population and an opportunity to transform the way that care is provided.
In addition to improving the efficiency of the care for both health professionals and patients, it reduces the cost of health care which is essential in the present financial climate.
All commissioned diabetes services should be based on the following principles:
1.Provide services as close to where people with diabetes live as possible.
2.Provide coordinated services without duplication or gaps and employ coordinators to do this.
3.Ensure the workforce is trained (competency based) and care is delivered via multidisciplinary teams .
4.Provide services that support self management for people with diabetes.
The services are delivered by appropriately qualified staff from a variety of disciplines, working within their boundaries of knowledge and competency and skilled to understand the individual needs of someone living with a long term condition.
Care Plans: Diabetic Chart Form
Care planning is a process that allows people with diabetes to have active involvement in deciding, agreeing and owning how their diabetes is managed.
A care plan is an individualised document that is prepared in agreement with the person with diabetes, their family, carers and healthcare professionals.
Other professionals may add to it including occupational therapists, physiotherapists, dieticians, social care professionals or psychologists.
It should be reviewed and updated regularly.
Care planning recognises that although healthcare professionals might have knowledge and expertise about diabetes in general, it's really only the person with the condition who knows how it impacts on their life.
For example, the annual review, which currently often just involves tick boxes to show that tests have been taken, becomes a genuinely collaborative consultation by providing a real opportunity for people to share information with their healthcare team about issues and concerns, their experience of living with diabetes, and help with accessing services and support that is needed.
Both the person with diabetes and the healthcare team will then jointly agree the priorities or goals and the actions to take in response to this.
In Ireland diabetes contributes significantly to the burden of care in hospital admissions occupying about 15 per cent of in-patient hospital beds, and up to 40 per cent of beds on cardiovascular units; the majority of diabetes-related admissions are unplanned.
There is a need to be clear about which services diabetics need to routinely access and how often.
They also need to know what services are available to them at points of crisis and how to access them.
Appropriate management of diabetes in the early stages will reduce the need for hospital admissions.
Special consideration should be given to the particular needs of children and young people with diabetes, the elderly and those from hard to reach groups such as the very poor in our society.
DIABETES HEALTH SCREEN (One Step Home Scan) 2 Tests
In Ireland diabetes health checks must be routinely performed to provide an opportunity to detect diabetes at the earliest opportunity .
Processes must be in place to inform individuals of their results and to signpost them to appropriate service that can help them to reduce their risk of complications in the future .
Processes must also be in place to inform other agencies when individuals are diagnosed with diabetes for example the diabetic eye screening service.
Irelands Health Service  should be accountable for continuously improving the quality of their services and safeguarding high standards of care, by creating an environment in which clinical excellence will flourish.
For more great Health and Nutrition Tips refer to the website positivehealthwellness.com.
If you have any information,questions, or feedback you would like to include in this webpage.

Please email momo19@diabetessupportsite.com or leave your comments below.