How to Increase Your Energy Naturally
While coffee has been associated with health benefits like boosting athletic performance and improving memory, this popular stimulant has its fair share of side effects on your mind and body.
Habituation to caffeine decreases insulin sensitivity, making it difficult for your cells to respond appropriately to blood sugar.  High blood sugar levels lead to arterial deterioration and increased risk of mortality related to cardiovascular disease.
Regular caffeine consumption leads to dependence and when you stop abruptly, you may find that you get throbbing headaches. This is because caffeine narrows the blood vessels surrounding your brain to restrict blood flow, making it great to relieve headaches. So if your body is used to a heavy amount of caffeine, you may get pounding headaches if you skip a cup.
Caffeine in coffee can heighten your sense of perception by stimulating the brain. This may cause you to be become more easily annoyed.
Coffee increases the acidity of your stomach, which may lead to acid indigestion and reflux. Though temporary, it can affect your day-to-day activities by causing serious pain.
Remember coffee causes dehydration and dehydration leads to constipation!
Constituents in coffee can interfere with normal drug metabolism and detoxification in the liver making it difficult to regulate the normal detoxification process in the liver.  Another issue to be aware of with coffee intake is how certain medications such as levothyroxine (thyroid) as well as tricyclic antidepressants are poorly absorbed, making symptoms worse for patients.
Over time, your excess coffee consumption may impact with your bone health.  Caffeine may interfere with calcium absorption. If you don't have an adequate amount of calcium in your body, your bone density may decrease, leading to osteoporosis.
Associative addictions trend with coffee – who doesn't immediately think of warm, frothy sweet cream and sugar when they picture coffee?  Surely the business of coffee has inspired a culture addicted to the sugary, fatty tastes of what has become more of a meal than a drink!
Remove coffee safely from your system with the following natural energy boosters and see how authentically energized you feel!
Natural Energy Boosters
1.Eating more vegetables can make a major impact on your energy levels. They are rich in nutrients that can serve as the much-needed fuel your body craves in the morning and rest of the day.
We should be consuming between nine and 10 servings of vegetables every day .This may seem like a lot but it is only a one-half to one-cup per serving. This means if you add three cups to each meal you will be at the recommended intake.
2.Go for A Walk.A brisk morning stroll can charge up your energy quickly, especially if you have been spending a few hours behind the desk. Take a walk around the block, appreciating the natural surroundings.
As you walk,focus your thoughts on what you feel most thankful for. After the walk, make a mental note of how you feel. This simple technique combines the power of gratefulness with the positive effects of walking and exercise, flooding your brain with happy neurotransmitters and endorphins. It's a simple yet powerful exercise that energizes the mind and body and builds mental and physical muscle.
3.Get enough sleep .The best way to ensure you've got a burst of energy in the morning is to be sure to get enough sleep at night. Make sure you are getting at least six hours of sleep, going to bed earlier than you probably need to and waking up without needing an alarm.
Using electronics before sleep has been shown to be disruptive to sleep and can result in feeling tired and less cognitively sharp.
Napping isn't just for preschoolers. Though you might not always be able to nap, when you can, sneaking in a power one could make all the difference.
Research shows that naps can improve memory, alertness and boost overall energy. For an immediate and natural energy boost, take a 10- to 30-minute nap. Studies indicate that limiting your nap to this manageable chunk of time helps ensure you don't wake up groggy.
4.Hydrate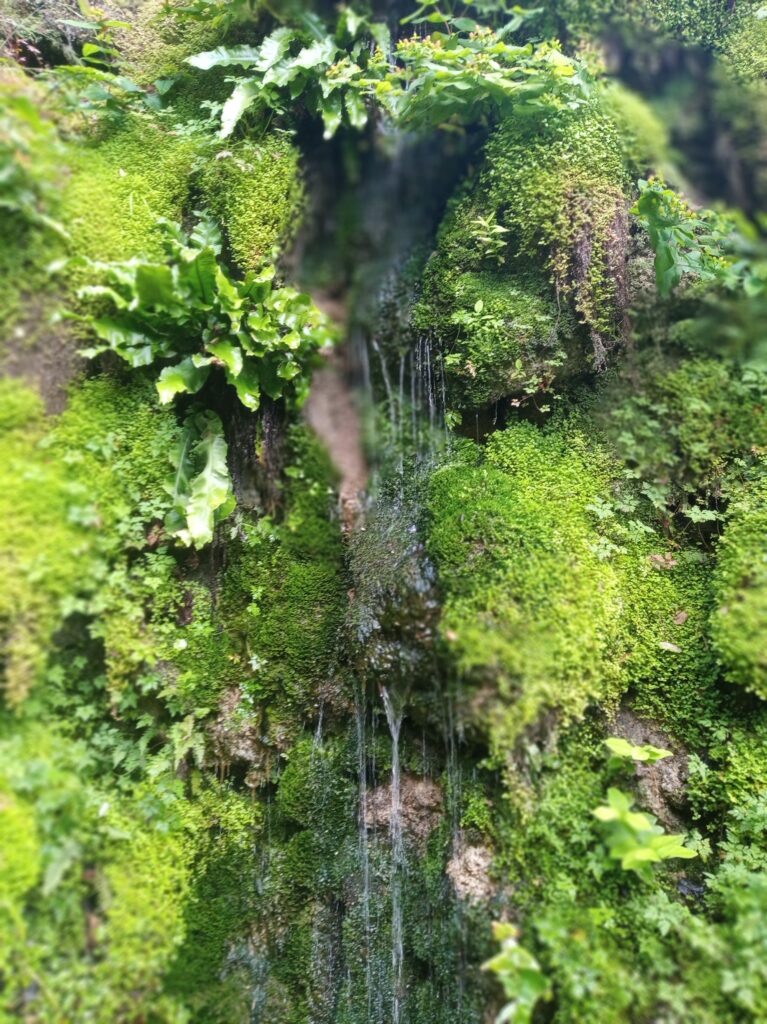 You've heard about how important water is for your health and diet, but it may not have occurred to you that staying hydrated can help to raise your energy level as well.
In fact, a 2015 British study found that one in five people who went to their doctors complaining of chronic exhaustion were actually just dehydrated.
So if you're guilty of skipping your sips, resolve to drink more throughout the day. For optimal health and energy, it's recommended that women drink a minimum of nine cups of water a day while men should drink a minimum of 13.
A warm cup of water with a bit of lemon is a good way to start.Then continue drinking water throughout the day. Drink water before you eat. You may be confusing thirst for hunger. Be careful about drinking too much in the evening as this plan can backfire and wake you up at night.
5.Take a Cold Shower
Whether you need one or not, this is a way to quickly wake up your body and give your brain a boost of energy. You can start warm and slowly reduce it to cold, if starting at a chilly temp is too much.
Stay in as long as you can—maybe 30 seconds at first, and you can build up to 1-3 minutes over time.This gets your blood pumping and you are guaranteed to be wide awake afterward.
6.Healthy Meals
Avoid sugary and processed foods, as these treats provide you with only short bursts of energy. For sustained energy throughout the day, research shows you should fill your diet with whole grains and proteins. Both of these foods take longer for your body to break down, ensuring that you receive a consistent dose of energy.
Pair these with leafy greens and fruits to improve your likelihood of getting all of the nutrients your body needs to function properly. Any dysfunction within your body can leave you feeling less than energetic, so keeping your body in tip-top shape with healthy eating is the best way to avoid the onset of fatigue.
When you eat can make just as big a difference as what you eat. If you're skipping breakfast and eating a massive lunch, you're sabotaging your afternoon productivity. Any time you eat too much, you'll feel sluggish.
Research has demonstrated that a healthy breakfast has a direct effect on how kids perform at school, and it's equally important for the rest of us. Our brains thrive on steady blood glucose levels, and starting the day with protein sets the stage for maintaining that control.
When you eat foods low in fiber, your blood sugar levels spike briefly but then fall again rapidly. Fatty meals can also sit heavy in your stomach. This results in you feeling tired and wiped out. Therefore, you should eat small meals (ideally 4 or 5) throughout the day. That way your body has a steady supply of energy without the overload.
7.Inhale Essential oils
Essential oils smell wonderful and are beneficial for your health. If you are looking to boost your energy without coffee, try holding a bottle of essential oil under your nose and inhaling. Lemon oil is particularly good. For a particularly refreshing kick, put a few drops of peppermint oil on your hands, cup them and breathe deeply. You can also massage your neck with peppermint oil – it's guaranteed to perk you up!
8.Soak up some rays
Just 15 minutes in the sun may help you feel less sluggish.Researchers found that people who saw more daylight felt less fatigued than those who spent more time in the dark.
When your eyes are exposed to natural light, they send a signal to the areas of your brain responsible for alertness, the researchers say. Simply leaving your blinds open or stepping outside may wake you up, too.
With adequate exposure to sunlight, your body can produce a valuable nutrient:vitamin D.
The sunshine vitamin is tied to many benefits, including bone health and immune function, and getting enough helps keep you feeling energetic and healthy. Try to take a walk outside in the sun at least once a day.
9. Regular exercise routine
When you leave work exhausted each day, it's tempting to skip your evening gym session. But if you're neglecting your exercise regularly, you're probably only exacerbating the problem.
Through consistent exercise, you ensure that your body is fully oxygenated and working efficiently. This has lots of positive effects on your health — including leaving you with more energy.
10.Consult Your Doctor
If you feel like you're doing everything right, yet you're still ridiculously exhausted with relative regularity, you could be suffering from a condition that requires medical intervention.
Firstly, diabetes can directly cause fatigue with high or low blood sugar levels.
But your fatigue may not be caused by diabetes at all. Other medical conditions that can cause fatigue include:
Anemia, or low red blood cell counts. It's easy to be tested for anemia. If you've got it, it's usually due to deficiency of iron, folic acid, or vitamin B-12, or to heavy menstrual bleeding in women (which results in iron deficiency).
Low thyroid ("hypothyroidism") — people with diabetes are more likely than others to have thyroid problems. If your thyroid level is low, you are likely to feel tired, sleepy, and depressed.
Low testosterone levels, especially in men. Men with diabetes are much more likely to have low testosterone.
Infections: People with diabetes often have infections they don't know about. Infections take energy to fight, which can cause fatigue and raise blood sugar levels. A common source is urinary tract or "bladder" infections. They often hurt, but sometimes have no symptoms, except for the fatigue. Silent dental infections and vaginal infections are also common and fatiguing.
Undiagnosed heart disease: If you get tired after tasks that you used to sail through, it could be time to for a heart check-up.
Conditions like chronic fatigue and fibromyalgia. These are much more common in women, but men get them too. Fatigue is the main symptom. Many other diseases cause fatigue — click here.
If you suffer from any of these conditions, or a similar one, consider speaking with your doctor or health professional.
Natural Energy Booster Drinks 
Herbal Hormone Handbook for Women: 41 Natural Remedies to Reset Hormones, Reduce Anxiety, Combat Fatigue and Control Weight (Herbs for Hormonal Balance, Weight Loss, Stress, Natural Healing)
1.coconut water 
Known as nature's sports drink, coconut water is a great way to boost your energy through the coconut's high levels of minerals and potassium. The best coconut water comes from young, Thai coconuts. Drink the water by itself, or blend it with bananas and strawberries for a tasty smoothie.Even without anything added, coconut water can be stimulating. That's thanks to the potassium, which helps the body convert carbs into fuel.
2.Tea
White, green, and black teas all contain caffeine, but it's a cleaner-burning, longer-lasting fuel when it comes to the energy buzz. You won't crash as fast or hard, and you won't get jittery. The tannin in black tea slows the absorption of caffeine and releases it in manageable increments.
Green Tea has received a lot of positive attention in recent years, and rightly so. It does contain some caffeine, so you can be sure it will boost your energy in the morning, but it also contains antioxidants which protect the body from illness. Early results from scientific studies have noted anti-cancer effects from green extract.
Green tea gives a natural energy boost, but the additions of pomegranate juice and chia seeds both pack antioxidants and nutrients that will also rev the body's engines. Brew a green tea bag in a mug with hot water. After letting it steep, remove the tea bag and stir in some pomegranate concentrate and chia seeds .
3.Green Smoothies
Get nutrition, hydration, vitamins, and energy all in one shot. Blend a smoothie using fruits, ice, and spinach to make a delicious, antioxidant-filled drink that's guaranteed to wake you up.
Green juice contains lots of leafy goodness with chlorophyll that helps oxygenate your blood, making your brain sharper and increasing energy.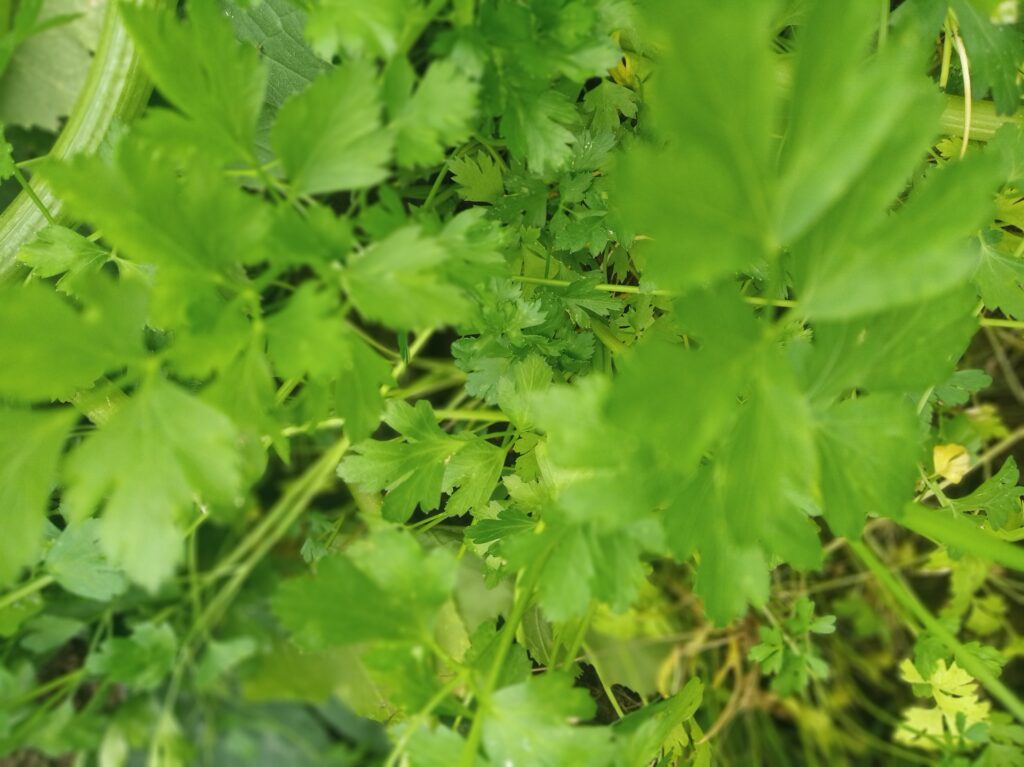 Use a juicer to press some cucumber, celery, kale, spinach, parsley and lemon. For a zesty finish, add a little ginger. Pour into a tall glass with some ice and garnish with a slice of cucumber. After drinking this concoction, you'll find yourself more alert and ready to take on the day.
4.Beetroot juice
Beetroot juice has been found to extend athletic stamina.It also has the ability to reduce blood pressure. Juice it raw, along with other vegetables (carrots, cucumbers, celery, etc.) to dilute its potency, or mix it into a fruit smoothie.
Chocolate Beetroot Cake 
Ingredients
unsalted butter 

175g, cubed, plus extra for the tin

dark chocolate 

200g, roughly chopped

cooked beetroot 

(look for unflavoured vac-packed) 250g, roughly chopped

3 eggs 

2 Tablespoons of Organic Honey

self-raising flour 

175g(4 cups) 

Organic cacao powder 30

g
2 Teaspoons of cinnamon

Serve with fresh or frozen strawberries (optional)

Method

STEP 1

Heat the oven to 180C/fan 160C/gas 4. Butter and line the base of a deep 23cm springform tin with baking paper.

STEP 2

Melt the butter and chocolate together in a bowl set over but not touching a pan of gently simmering water. Take off the heat and cool a little.

STEP 3

Put the beetroot in a food processor or high-speed blender and whizz to a purée. Add the eggs and organic honey, and whizz again.

STEP 4

Put the flour and organic cacao powder in a bowl and mix together. Stir in the beetroot purée, then the chocolate-butter mixture until you have a uniform batter. Scoop into the tin and level out. Bake for 40-45 minutes or until risen.

STEP 5

Leave to cool in the tin for 20 minutes then unclip and leave to cool completely. Transfer to a serving plate and serve with fresh or frozen strawberries if you like.
5. Water 
You've heard it a million times before, but water is essential to maintaining energy throughout the day. Water should always be the first option before turning to anything else. All too often people look to fancy energy drinks, laden with sugar, caffeine, and other additives to get themselves through the day, when all they need is better hydration. So keep that water bottle filled!
6.Banana Shake
 The milk and yogurt in a shake provide your body with protein and carbohydrates, which will help you bounce back from a hard workout. Bananas are also packed with potassium and magnesium, so they replenish electrolytes and improve muscle function. Make this tasty shake by putting banana, low-fat yogurt, milk, vanilla extract and ice cubes in a blender. Blend well and enjoy.
For more great Health and Nutrition Tips refer to the website positivehealthwellness.com.
7.Spicy Warmer
If you're after a warm beverage to energize without the caffeine, then this is it! Packed with soothing, anti-inflammatory spices it nourishes your insides at the same time.
Simmer 2 cups of hot water in a small pan. Add 1 inch of fresh ginger, sliced. Then ¼ teaspoon of turmeric and ¼ teaspoon of ground cardamom. Serve in your favorite cup with a slice or two of lemon!
8.Protein Power Up
Enjoy a glass of this to start your day and you'll be powered up for the whole morning! Protein, healthy fats and slow-releasing sugars combine to give you a sustained energy release, whilst the greens boost your chlorophyll intake, oxygenating your cells.
Combine ½ a banana, 1 tablespoon almond butter, 1 tablespoon of vegan protein powder, ½  cup of chopped kale, ¼ cup coconut yogurt, ½ tablespoon flax seeds, ½ tablespoon hemp seeds, and ¾ cup of nut or coconut milk.
9.Best energising Herbal Teas
Here are five of the best energising herbs for giving your energy levels a natural boost:
Ginseng for energy and resilience. Ginseng is prescribed by herbalists to boost your resillience to stressand stress-related fatigue. It is also popular in China as a revitalising herb for the elderly. Other beneficial effects are: boosts the immune system, helps jet-lag and it is believed to increase fertility.
Ginger to uplift the spirit. Ginger stimulates the circulatory system, helping to clear the mind and stimulate the brain. It is very beneficial for the stomach and is an effective natural remedy for all forms of nausea – from morning sickness to travel sickness.
Licorice for restoration. Licorice has been described as 'the universal herb'. It has many beneficial affects. Most importantly, for anyone suffering from low energy levels, licorice works to restore adrenal glands which have been worn out by too much stress. It is also an anti-stress mood booster, and it stabilises blood sugar levels so you don't experience an 'energy crash' that has you reaching for coffee and a doughnut in the late afternoon.
Ginko Biloba. Another herb very popular in Chinese medicine for its ability to increase blood-flow to the brain which improves concentration and memory-retention naturally. It enhances energy levels generally, and it also stimulates your circulatory system which helps with varicose veins, cold hands and feet and fatigue. Can raise blood pressure if taken in large quantities over time, so avoid if you have high blood pressure.
Rosehip for rejuventation.This traditional tea is a wonderful source of vitamin C – giving it anti-aging effects, and supporting healthy young-looking skin. It has a very refreshing, berry-like taste and is a great way to start your morning.
Known as the most relaxing tea, chamomile is an herbal caffeine-free tea brewed from the leaves of the chamomile flower. With a mild, slightly sweet and flowery taste, it's a comforting, hot beverage that is sure to calm you before bedtime. Chamomile has long been thought to have a sedative effect, and recent research gives some proof to the claim. Specifically, drinking chamomile tea has been shown to ease sleep problems in postnatal women and elderly adults.
Peppermint tea is one of the most commonly used herbal teas in the world .While it's most popularly used to support digestive tract health, it also has antioxidant, anticancer, antibacterial and antiviral properties .Therefore, when you experience digestive discomfort, whether it be from cramping, nausea or indigestion, peppermint tea is a great natural remedy to try.
The most widely consumed drink in Argentina is yerba mate .Made from the leaves of the Argentinian yerba mate tree, this tea has been consumed in South America for centuries. The leaves are rich in tannins, which give the tea a slightly bitter and earthy flavor. For anyone looking for an energy boost, yerba mate may be your new best friend. It has more caffeine than practically any other tea, with 78 milligrams in eight ounces. For those looking to move away from coffee, yerba mate may be the next best thing!
You can buy herbs already made up as teas – look out for brands containing the herbs mentioned above in your local supermarket. Or you can bulk buy herbs on-line and mix-and-match, creating your own tea blends to suit your unique health situation.
If you have any information,questions, or feedback you would like to include in this post.
Please email momo19@diabetessupportsite.com or leave your comments below.