A modern epidemic: Expert perspectives on obesity and diabetes
People in Ireland live very well nowadays especially in rural areas where I live!
There is some beautiful homes and gardens near me so I decided to take a few pictures of them!
What do you think of the following pictures?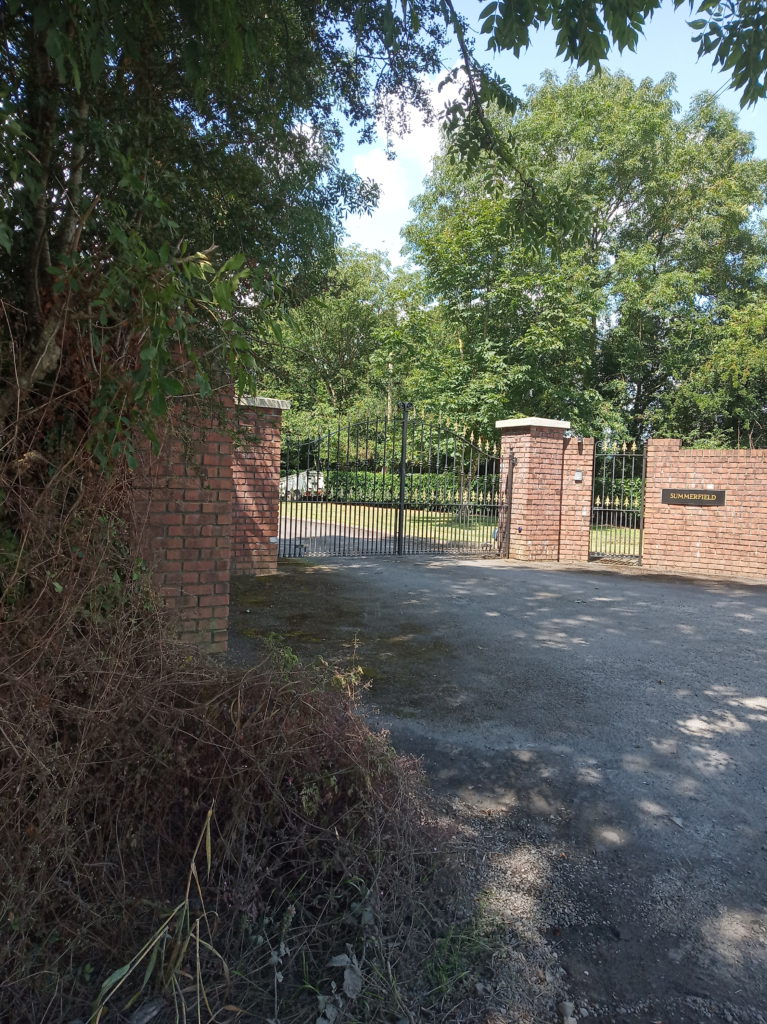 This is a lovely picture of someones walls and gates,it is very striking I like the brick finish and the ornate gold finish on the gates!
I love the grey stones on this wall and the sweeping driveway!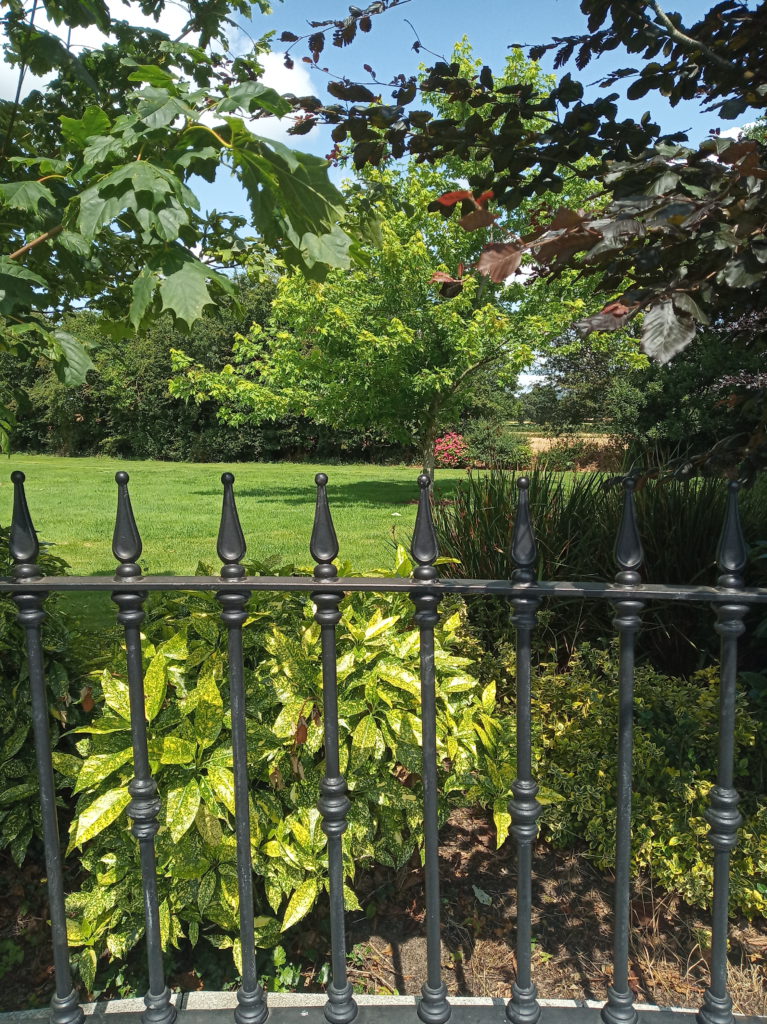 A lovely garden near me about twenty minutes walk away from my house!I think this is really a very beautiful shot what do you think?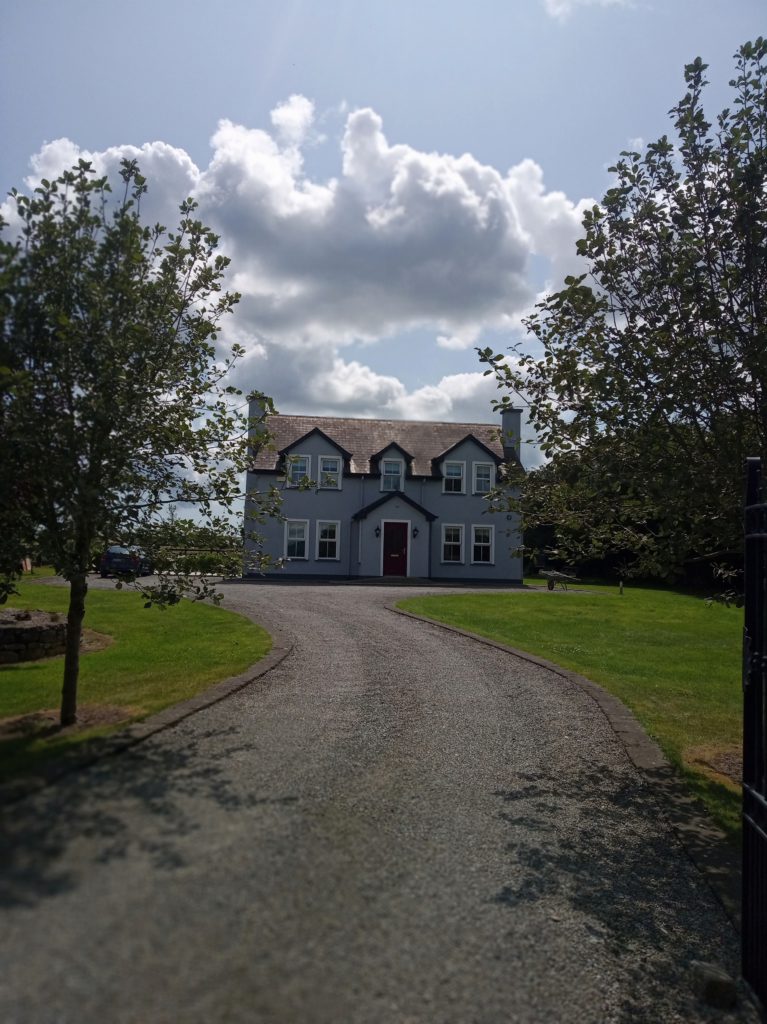 This is a beautiful house near where I live I like the soft grey colour and the wine door matches the grey!
This house is about five minutes walk away from my house.It is fabulous!
I love this house especially the grey finish and window boxes!
This is a lovely house with a country cottage feel I really like the look of it especially in this photo!What do you think?
This is our neighbour's house behind us Correl and Andrea!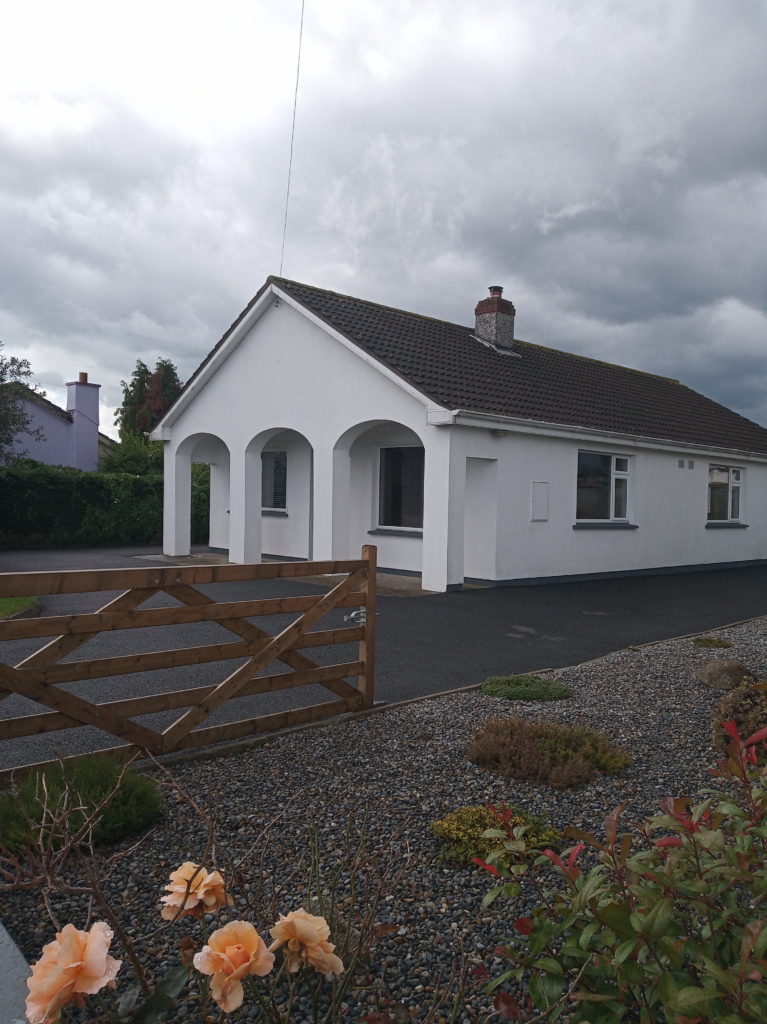 This house is about five minutes walk from me I like the three arches what do you think?
This is our next door neighbour's house David and Grainne!David newly painted it doesnt it look nice,I really like the Aqua blue doors!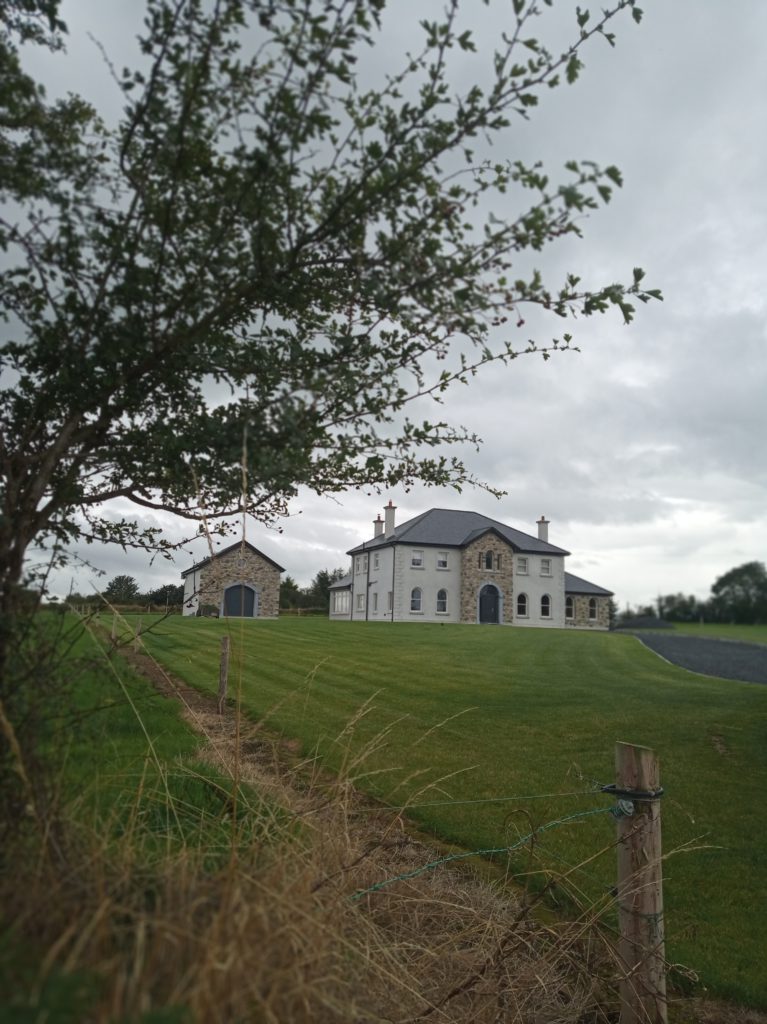 This is a really fabulous house that is only about twenty minutes walk from me!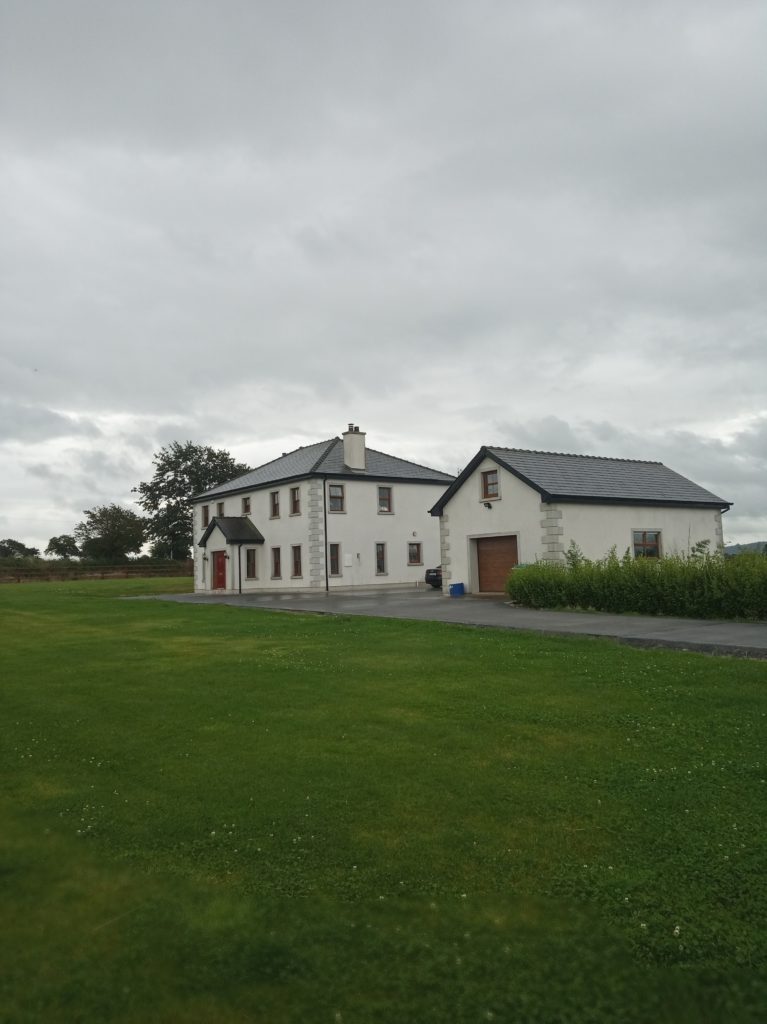 This is a very attractive house with a bright red door!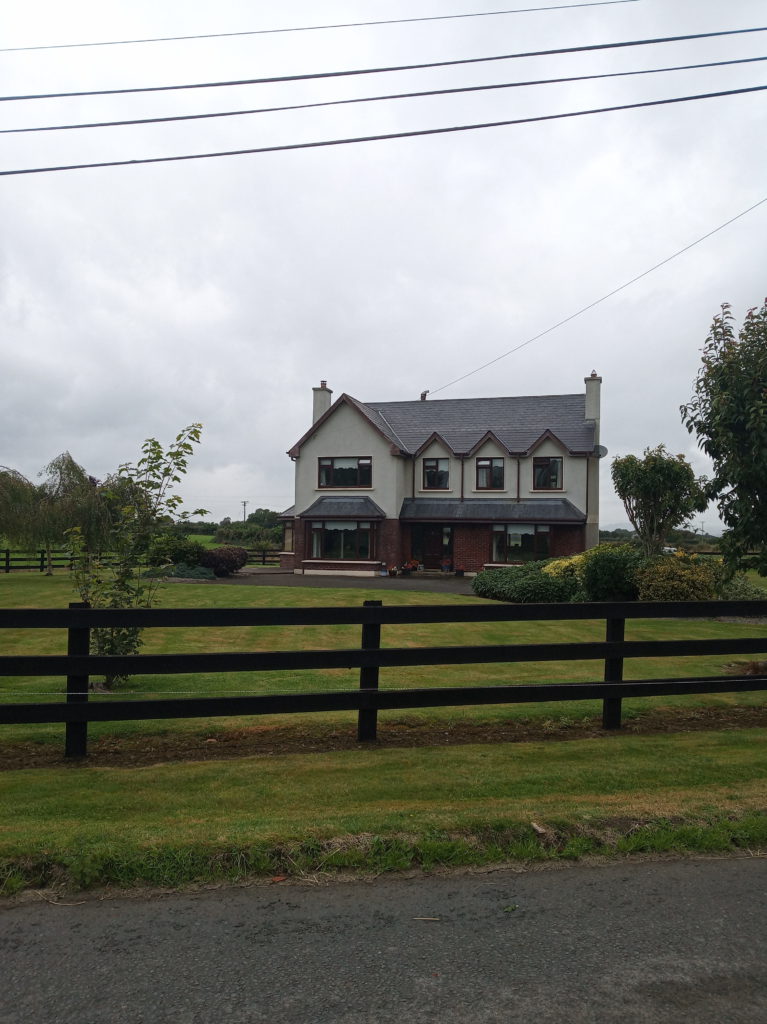 This house has nice shutters and an attractive garden!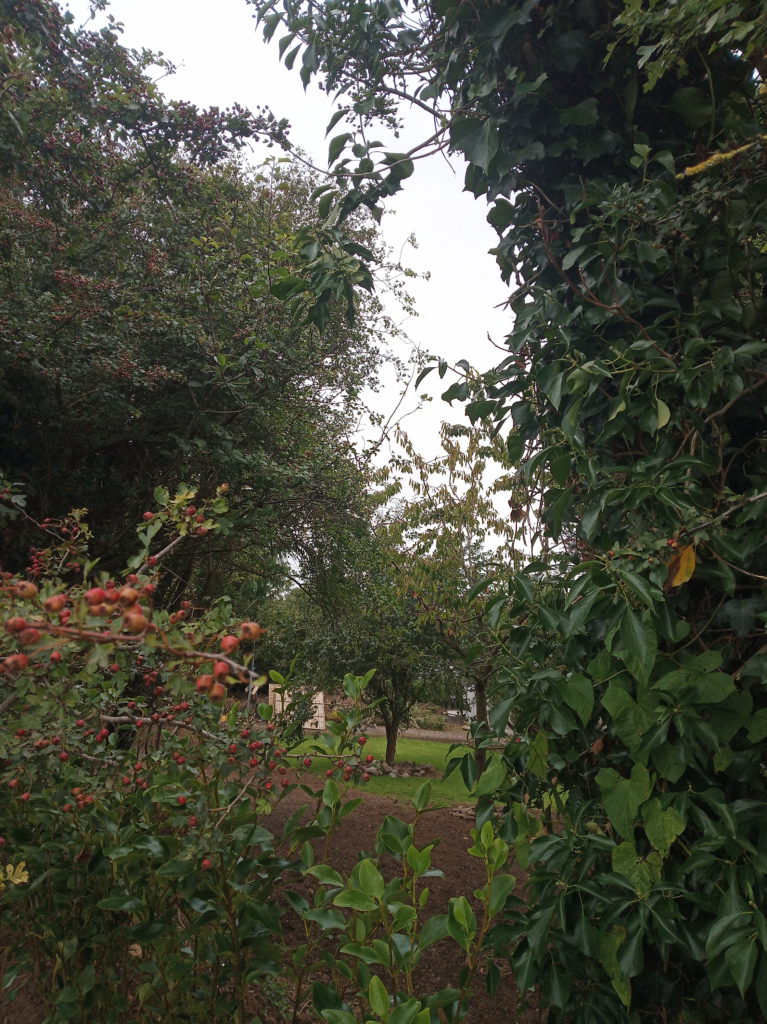 I like this garden with the red berries and the attractive tree in the middle of the garden!
Autumn House is very pretty dont you think?The garden and frontage is very attractive!
This is a lovely country cottage near me,I really love this house and very pretty garden!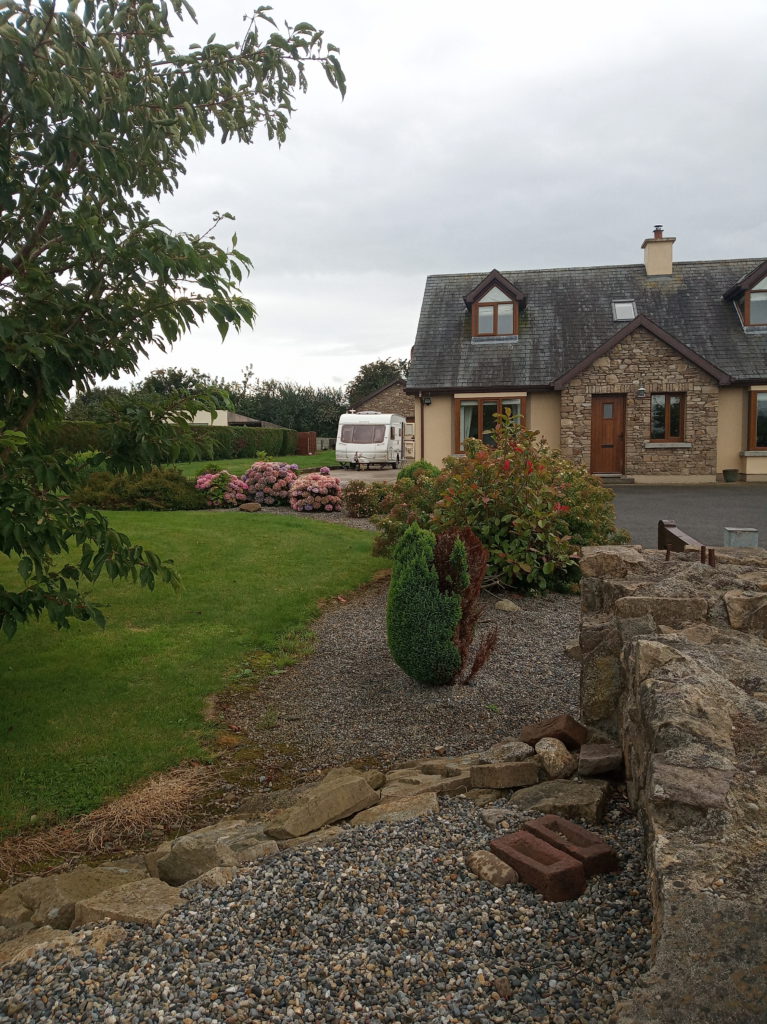 This is a lovely Dormer bungalow near me,I like the stone finish on the porch!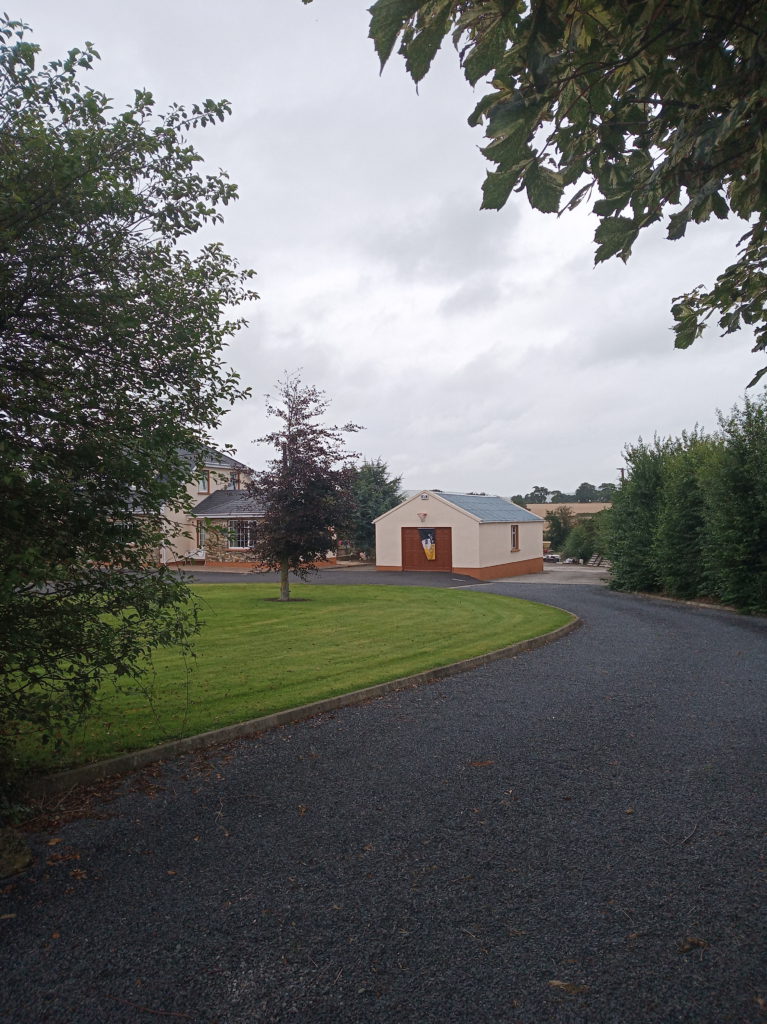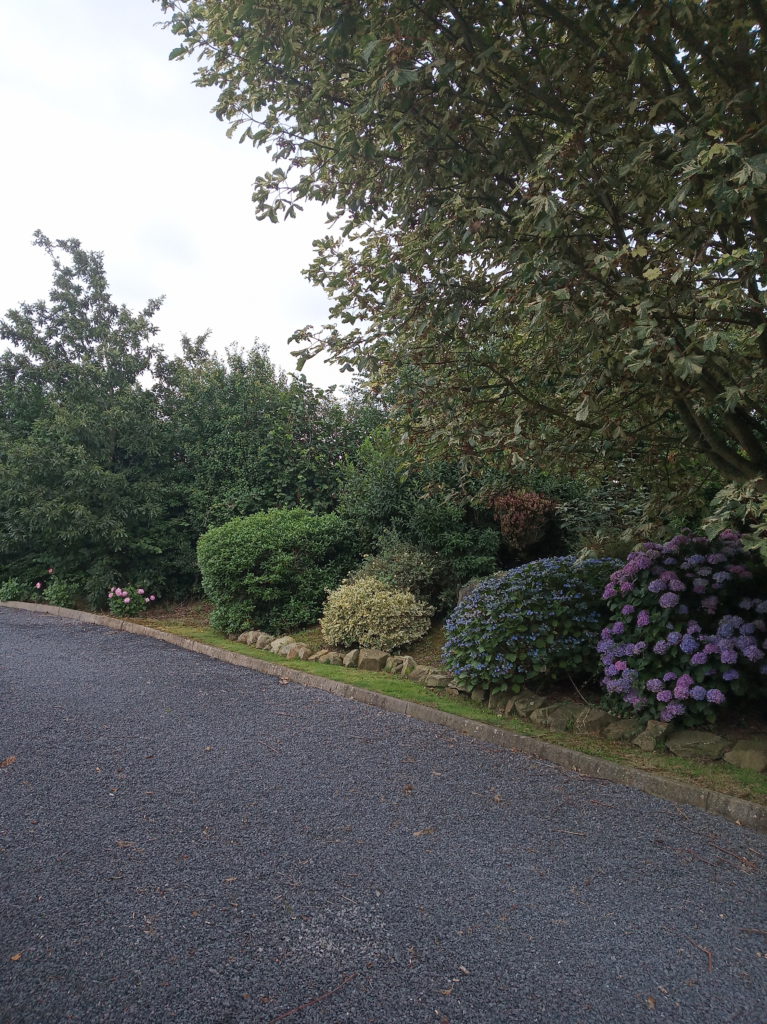 This is a really pretty house with a very attractive garden!
This house has nice stonework and a lovely tree on the left of the lawn!
I think this house is attractive as it has a nice slate roof and the white is eyecatching!
This house is really lovely with a lovely stone porch and walls,I think it is newly painted!
This is a picture of the side of our house!
Ireland is a very beautiful country as you can see,lovely lush green fields and pretty foliage!
People are very lucky here I think it would be great to see photos from all over the world!
Why dont we all just take one photo each of a beautiful house or garden near you or even your own house and garden and put a photo on the comments section below!
Ireland is not dissimilar to other European countries in terms of diabetes levels.
If anything, Ireland's unparalleled economic success over the past fifty years has contributed to more sedentary lifestyles, fuelling the level of obesity.
As a result, we are seeing a big increase in the level of type 2 diabetes.
There are 200,000 people in Ireland with diabetes, yet 20 per cent of those people are unaware of their condition.
It reflects the need to develop much greater awareness of diabetes both here and across Europe, through public education, investment in healthcare and healthcare staff working together to ensure the condition gets the attention it deserves.
Most people unfamiliar with diabetes are unaware of the huge health burden which the condition places on those affected by it.
Both type 1 and type 2 diabetes are lifelong conditions.
A careful watch on diet and exercise is critical in both cases and people with type 1 diabetes need injections for the rest of their lives.
People who are obese and lead a sedentary lifestyle are much more likely to develop type 2 diabetes than anyone else.
I went to Kilkenny the other day for some retail therapy and some exercise!
It was very busy as it was the Summer holidays and there was a lot of tourists and schoolchildren walking around!
Firstly I got a bite of food in Bewleys Cafe which was in the main shopping area!
After I had my brown bagel salad sandwich and pot of tea which I enjoyed I went to the ladies and took four units of novorapid .
Then I went for a browse around the shops!
There is a wide variety of great shops in the Kilkenny centre!
See below a slideshow of these shops!
As you can see from the photos there is many different places to eat in the Kilkenny Centre so everyone has plenty of choices especially if you are looking for healthy eating!
The shops are great as they are all together which is helpful if you want to keep dry when it is raining!
I had a lovely time in the Kilkenny Centre!
Walking around the shops is great exercise especially if you take the stairs instead of the lifts or escalators!
It is really important that Irish people get more physical activity!
A recent survey found that over 20 per cent of Irish men are obese, a significant increase on recent years.
The rate of obesity among women is 12 per cent, also up on previous years.
According to the International Diabetes Federation, diabetes represents the number one cause for admission to dialysis and kidney transplant programmes and is the leading cause of blindness in people of working age. It also accounts for a risk of lower limb amputation of 10 to 12 per cent.
There must be considerable concern for the future given that obesity in children and young adults is increasing at alarming rate.
In Ireland, cases of type 2 diabetes are being diagnosed in overweight adolescents.
Limited progress has been made on measures to improve diabetes prevention and care, much of the funding ,around 10 per cent of the Irish health budget , currently goes on treating diabetes complications.
These complications are preventable if diabetics have access to expert healthcare.
People with diabetes in Ireland deserve a quality health system, full information and support.
This is one of the most important ways to improve the lives of people with diabetes!
National Population Prevalence of Diabetes in Republic of Ireland
Pursuing the Triple Aim: Seven Innovators Show the Way to Better Care, Better Health, and Lower Costs
Diabetes mellitus is a group of metabolic disorders characterised by too much glucose in the blood.
The body breaks down digested food into a sugar called glucose from which it derives energy.
The hormone insulin allows the body to use that sugar by helping glucose to enter the cells.
When a person has diabetes, either the pancreas fails to produce enough insulin or the body cannot properly use the insulin it has.
As a result there is a build-up of glucose in the blood causing the cells to be starved of energy.
There are two main types of diabetes: Type 1 diabetes is characterised by a lack of insulin production and occurs most frequently in children; Type 2 diabetes is the most common form and is caused by the body's ineffective use of insulin.
Diabetes is responsible for many early deaths, reduced quality of life and significant costs to the health and social care system and to the economy.
Age, family history,genetics, ethnicity, obesity, low physical activity levels and certain medical conditions put you at greater risk of developing diabetes.
Eating a healthy diet, maintaining a healthy weight and being physically active all decrease your risk of type 2 diabetes.
Large numbers of people with diabetes are not aware they have this condition , a greater focus on diabetes screening,diabetes awareness and promoting healthier lifestyles is needed to reduce future health damage in Ireland.
Improving Diabetes Services in Ireland

The Hands-on Guide to Diabetes Care in Hospital (Hands-on Guides)
Diabetes is one of the commonest chronic diseases, affecting  Irish adults.
Diabetes services in Ireland need to enable people with diabetes to achieve a quality of life and life expectancy similar to that of the general population by reducing the complications of diabetes and to deliver integrated, quality care uniformly to all affected people and their families.
For most people diagnosed with  diabetes their condition is life-long and while new types of medication and medical devices are constantly being produced, the basic foundation for good diabetes care still focuses on healthy eating and physical activity, monitoring blood glucose levels and taking medication.
Diabetes is a complex disease that requires diabetics to be knowledgeable and able to make daily decisions that impact their health.
The complexity of diabetes management requires health care providers to support their patients with the appropriate amount of time, education, and long-term care that are necessary for effective self-management.
In Ireland Diabetes Services need to provide at least 20 hours of diabetes education during the first year a person is diagnosed with diabetes and cover at least 4 hours per year further diabetes education every subsequent year.
Working with a diabetes educator provides an effective opportunity for the diabetic to discuss and be guided regarding meal planning, physical activity, glucose monitoring, problem-solving, and coping.
Diabetics who do not receive formal diabetes self-management education have knowledge gaps and are more likely to develop chronic complications.
Beyond providing general knowledge of diabetes care, for self-management to be effective, it is essential to tailor both the treatment and the education to the needs of the individual.
In Ireland diabetes care should be designed to help persons with diabetes achieve an optimal health status and an improved quality of life, while reducing the need for costly health care.
A National Diabetes Education Program in Ireland is needed  to promote appropriate diabetes awareness and education campaigns,increase awareness and knowledge of the seriousness of diabetes, its risk factors, and effective strategies for preventing complications associated with diabetes and preventing type 2 diabetes and decrease the number of Irish with undiagnosed diabetes.
Education may take the form of individual instruction or group classes.
It might be provided in writing or through a visual medium such as DVD, multimedia computer software, or access to special Internet sites like this website.
A key element of successful education is providing simple, clear messages,  tailored to the needs of the individual, and verifying that the messages have been understood.
The information may concern the symptoms and prevention of the disease,  how to test your blood sugar levels and having a healthy lifestyle,  and the negative consequences of not adopting health recommendations.
Information about what to do if a dose of medication has been missed or if  illness occurs or other problems arise or if you are traveling across many time zones.
Studies have shown that a National Diabetes Education Program have led to improved glycaemic control, reduced total cholesterol level, improved body mass index and waist circumference, reduced requirement for diabetes medication, increased consumption of fruit and vegetables,  and improved knowledge of diabetes, self-empowerment, self-management skills and treatment satisfaction.
How Can We Stop The Growing Diabetes Epidemic In Ireland?
Diabetes Epidemic & You
In Ireland we need to address some serious  issues as we have an ageing population with greater numbers who have chronic diseases and disabilities related to poor diet, smoking, alcohol misuse and physical inactivity.
If you ask medical professionals how we got here, most agree that it is due to the accessibility of refined carbohydrates such as white bread and rice, high fructose corn syrup, and refined sugar. The processed, packaged and fast foods we love so much (commonly known as the 'Western Diet') are killing us, and many populations throughout the world as well.
For more great Health and Nutrition Tips refer to the websitePositivehealthwellness.com
Many studies have shown that type 2 diabetes can be managed and often reversed with diet.
All we have to do is take a fundamental step backwards and realize that before the advent of the modern Western Diet,Type 2 diabetes was not a common disease.
As a diabetes epidemic looms in Ireland, we need to help people make lifestyle changes in the areas of diet and lack of physical activity.
Making positive lifestyle choices will prevent or delay the onset of Type 2 diabetes. We need to be more proactive in the area of pre-diabetes and develop programmes that help address this.
The essence of this strategy is prevention, both in the prevention of complications in our community and in preventing the development of diabetes in the general irish population.
If you have any information,questions, or feedback you would like to include in this webpage.

Please email momo19@diabetessupportsite.com or leave your comments below.