Yes, Food IS Medicine – Book 3: Herbs & Spices: A Guide to Understanding, Growing and Eating Phytonutrient-Rich, Antioxidant-Dense Foods: Volume 3
You can make your meals even healthier (and tastier, too!) while strengthening your fight against the diabetes-inducing inflammation in your body. How? You can look to nature and whole plant foods.
I cleaned out my herbs and spices cupboard yesterday!
I found that I had more than one bottle of the same herbs and spices!
I think I need to buy a spice rack!
Could any one of you recommend a good herb and spice rack?
All of the herbs and spices listed here have anti-diabetic and/or anti-inflammatory properties and can be sprinkled on any meal to help reduce the chronic inflammation in your body.
So when you're cooking your next meal, toss in some of the herbs and spices listed below. And don't be afraid to experiment in order to get it just right!
By trying new combinations, you'll learn which herbs and spices offer the best flavors for your dishes and how much you prefer to use.
I was in Waterford for the Harvest Festival last September where I came across an amazing fermented herbs and spices product called spoonful botanical!
I met a lovely friendly young lady called Jayne who explained to me how herself and her partner Conor produced this healthy food.
She said the recipe constitutes of more than fourteen different types of herbs and spices!
It was on a trip to India and Asia that they stumbled on the ingredients which they now use on a daily basis.
She gave me a sample of their spoonful botanical to taste and it was truly delicious!
It has a chutney texture with a sweet flavour from the raisin and after kick from the spices but its not too hot.
I asked Jane could I take some photos of their wonderful product as I wanted to promote it on this diabetes website as I think it would be an ideal health food to help diabetics!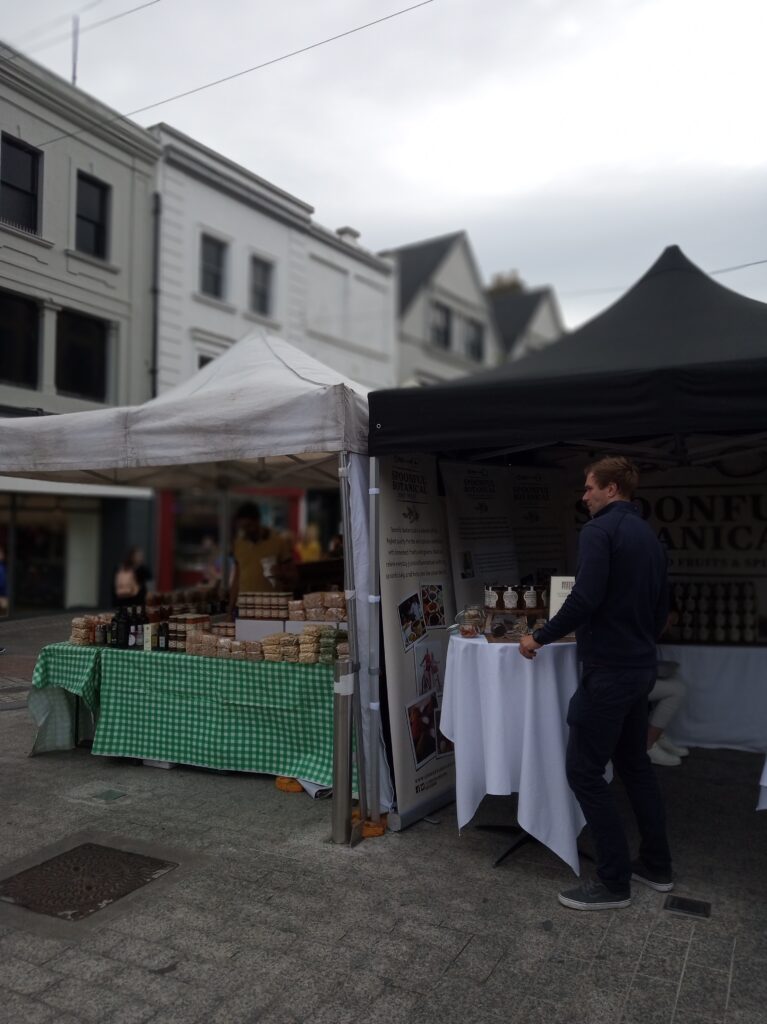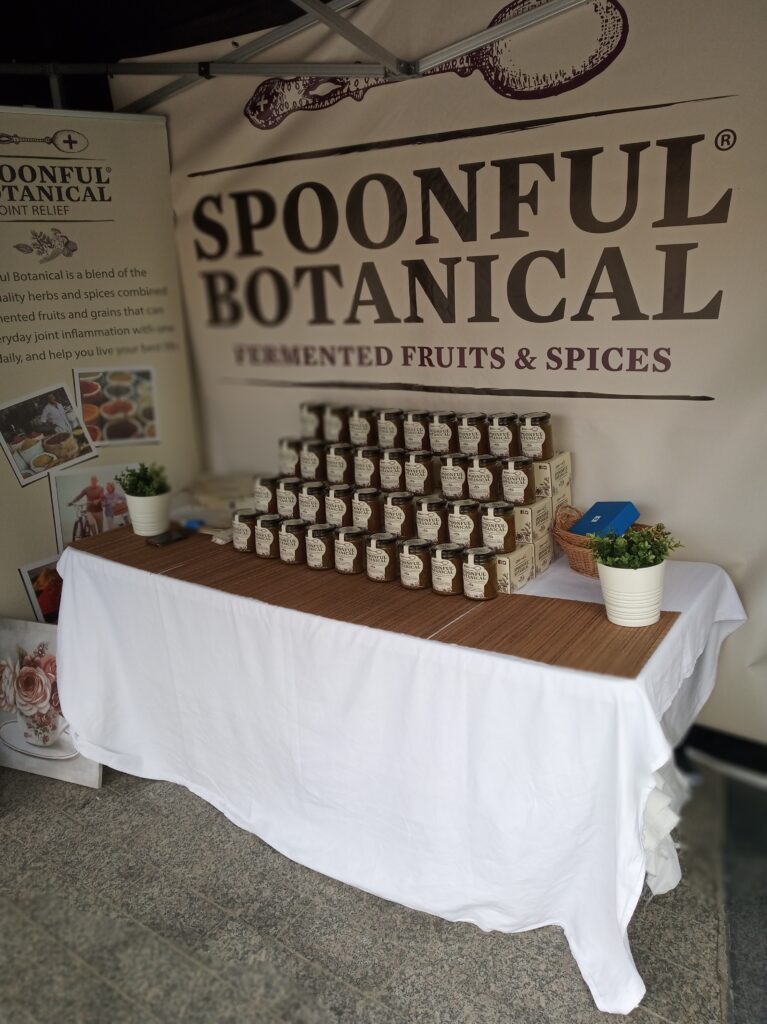 Spoonful Botanical is a natural anti inflammatory product which helps people who are in pain.
From people with arthritis and joint pain to those with heart disease and high cholesterol such as people with Type2 Diabetes!
There has been a lot of positive feedback about this product as you can see from an Rte interview broadcast on the 13th July 2020 on the Nationwide Programme!
1. Cinnamon
http://Homemade My Way Cinnamon Bark Chips
Cinnamon contains vital components that can help lower blood sugar levels.  Cinnamon is beneficial for people with Type 2 diabetes.  It has a beneficial effect on fasting plasma glucose, LDL cholesterol, HDL cholesterol and triglyceride levels in people with Type 2 diabetes.
You can take 1 to 2 grams of cinnamon daily in the form of tea. You can also sprinkle it on your oatmeal, smoothies or use it in cooking and baking.
Note: If you take a blood-thinning medication, avoid taking cinnamon.
'>
2. Fenugreek
http://Peacock Kasoori Methi(dried Fenugreek Leaves) 3.5 Oz
Fenugreek is a herb that diabetic people should include in their diets. Due to its blood sugar lowering properties it can improve glucose tolerance and lower blood sugar levels.
Fenugreek seeds have a positive effect on blood glucose levels!
Soak 1 to 2 tablespoons of fenugreek seeds in water overnight. The next morning, drink the water and eat the seeds. Follow this remedy daily.
You can also eat baked goods made with fenugreek flour.
Fenugreek seeds are excellent at stabilising blood sugar levels so people should add them regularly to salads and stirfrys!
3. Ginger
Anti-diabetic properties in ginger are beneficial in controlling blood sugar levels!
Ginger also can improve insulin sensitivity and improve cholesterol levels!
It even helps with weight loss!
Drink one cup of ginger tea daily.
Also, include fresh or dry ginger in your cooking.
Ginger is very good for the digestive system,also it is good for fighting colds and flus!
4. Turmeric
Turmeric is a good spice to control blood sugar levels!
It has anti-inflammatory and antioxidant properties,also it is good for the heart and good for weight loss !
Curcumin is a key component in turmeric,which is great for the prevention and treatment of diabetes and other chronic illnesses!
Turmeric is great for the kidneys and for the immune system!
Include raw or powdered turmeric in your cooking.
Turmeric is a bright yellow/orange spice which is great for the liver,for indigestion and has anti-cancer properties!
5. Garlic
Garlic also helps maintain healthy blood sugar levels !
It contains sulfur compounds that protect against oxidative damage and even high cholesterol!
Garlic is great for the liver,the digestive system,the heart and all vital organs!
It has anti-cancer properties as well!
Garlic is very good for you so you should consume it as often as possible!
Garlic can be used in cooking,in stirfrys,in bread and in all sorts of dishes!
6. Curry Leaves
http://Ajika Fresh Curry Leaves – South Indian, Thai, Sri Lankan Herb, Citrus Flavor Ships Tuesday
Aromatic curry leaves may also be useful in managing high blood sugar!
Several minerals in this herb help maintain normal glucose level in the blood.
The leaves are great in all kinds of curry especially indian curry!
Curry Leaves are great at controlling blood pressure and are good for the heart and digestive system!
You can add curry leaf powder to your soups or salads!
7. Aloe Vera
Aloe vera gel helps lower blood glucose levels!
Aloe Vera has anti-diabetic properties,it is great for the heart,the lungs and the kidneys!
Drink a glass of aloe vera juice  every day!
You can also apply pure aloe vera gel externally to boils and other skin infections to reduce inflammation and irritation!
8. Cloves

http://Simply Organic Whole Cloves, 2.05 Ounce
This herb contains antioxidant as well as anti-inflammatory properties that help lower blood glucose levels!
It helps prevent some of the complications associated with diabetes, such as heart disease, eye disease and vascular problems like diabetic ulcers!
Simply add a little of this herb to your foods or chew a few cloves daily!
Cloves are also good for a sore throat,for bad breath and aids digestion!
 9. Korean Ginseng
Korean ginseng is good for controlling blood sugar levels!
It increases insulin sensitivity as well as reduces diabetic complications!
It is a great anti-diabetic herb and is excellent for your digestive system!
Drink 1 to 2 cups of Korean ginseng tea daily!
Note: People who have hormone-related problems must avoid using this herb.
10. Oregano
Oregano is another herb that stabilises blood sugar levels!
Oregano helps fight inflammation!
Add a few drops of oregano oil to a glass of water  and drink it daily!
Alternatively, drink a cup of oregano tea daily.
In addition, sprinkle a little dried oregano on your soups, salads or morning smoothies.
Click Here For Free Ebook called"Natural Herbs 101″.Learn about growing your own herbs in the privacy of your home and using them in a variety of cooking.
Refer to our article Using Herbal Remedies Safely!
Recommended Herb and Spice Products
1.http://Growing and Using Stevia: The Sweet Leaf from Garden to Table with 35 Recipes
2.htt
For more great Health and Nutrition Tips refer to the website positivehealthwellness.com.
Leave below any comments you have on the above topics or information or send an email to momo19@diabetessupportsite.com