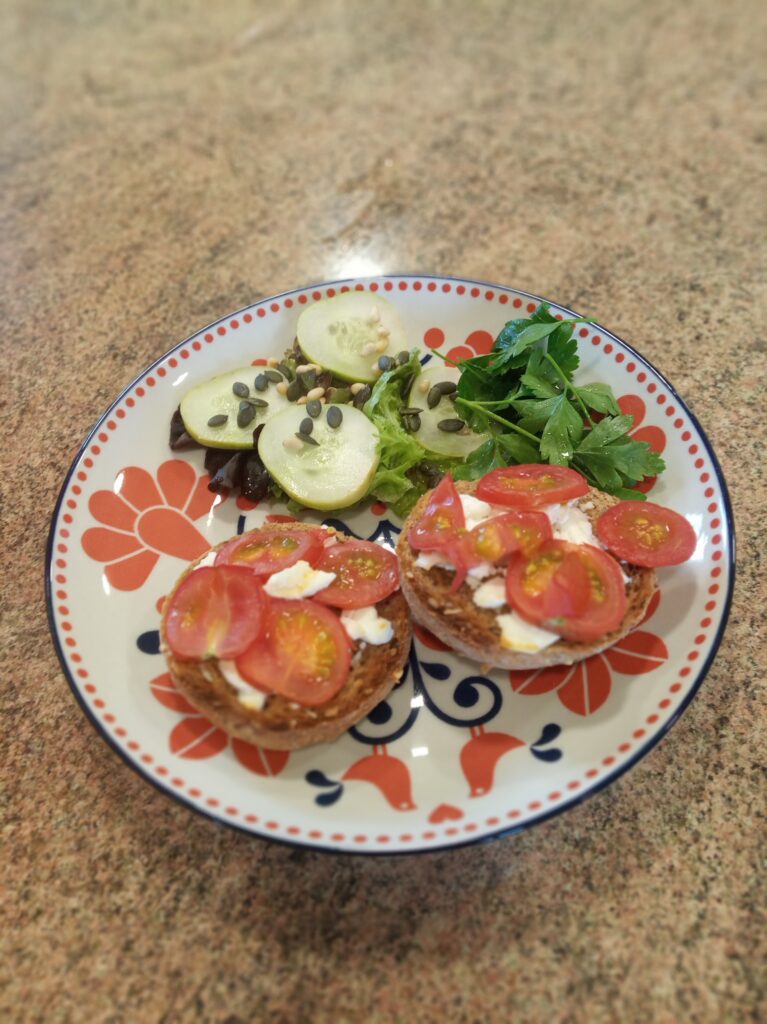 Nutrition is Crucial in Managing Blood Sugar Levels
Nutrition is a critical part of diabetes care.Balancing the right amount of carbohydrates, fat, protein along with fibre, vitamins and minerals helps us to maintain a healthy diet and a healthy lifestyle.
Getting the balance right can help the body to stay in prime condition, but what is the right balance of nutrients? People have been arguing over the ideal mix for generations and the discussion still rages today.
For people with diabetes, there is at least one extra consideration for our nutritional needs and that is the question of how our blood sugar levels will respond to different diets.
Why Does it matter what I Eat?
What you eat is closely connected to the amount of sugar in your blood. The right food choices will help you control your blood sugar level.
Do I have to follow a Special Diet?
There isn't one specific "diabetes diet." Your doctor will probably suggest that you work with a registered dietitian to design a meal plan. A meal plan is a guide that tells you what kinds of food to eat at meals and for snacks. The plan also tells you how much food to have. For most people who have diabetes (and those without, too), a healthy diet consists of 40% to 60% of calories from carbohydrates, 20% from protein and 30% or less from fat. It should be low in cholesterol, low in salt and low in added sugar.
As I told you in other articles I spent a lot of my childhood in Lanarkshire in Scotland,in a small village called Stonehouse which is situated not too far from Glasgow!
My dad Jed often took my mother and us three children on a Saturday ,clothes shopping to Glasgow and sometimes even to Wishaw market!
I loved getting new clothes so did my mother and my twin sister Joan!
My dad Jed was a generous man and enjoyed treating his family!
How about you do you remember any family outings you enjoyed when you were a child ,please leave a comment below as it would be great to share happy memories!
Another happy memory I have is spending time with my best friend in Primary school,her name was Maureen Browning,she was a lovely little girl and we both had a great time playing with each other!
Many Friday evenings her mother Anna Browning use to invite me to tea,I loved Anna"s homemade pizza which was a lot healthier than the pizzas people buy today!
Anna and my mother were great friends too,they enjoyed a cup of tea and a chat!
How about you who was your best friend at school,what happy memories do you have spending time together,please share on the comments section below!
Can I eat Any Sugar?
Yes. In recent years, doctors have learned that eating some sugar doesn't usually cause problems for most people who have diabetes–as long as it is part of a balanced diet. Just be careful about how much sugar you eat and try not to add sugar to foods.
What kinds of Foods can I Eat?
In general, at each meal you may have 2 to 5 choices (or up to 60 grams) of carbohydrates, 1 choice of protein and a certain amount of fat. Talk to your doctor or dietitian for specific advice.
Carbohydrates. Carbohydrates are found in fruits, vegetables, beans, dairy foods and starchy foods such as breads, pasta and rice. Try to have fresh fruits rather than canned fruits, fruit juices or dried fruit. You may eat fresh vegetables and frozen or canned vegetables. Condiments such as nonfat mayonnaise, ketchup and mustard are also carbohydrates.
Protein. Protein is found in meat, poultry, fish, dairy products, beans and some vegetables. Try to eat poultry and fish more often than red meat. Don't eat poultry skin, and trim extra fat from all meat. Choose nonfat or reduced-fat options when you eat dairy, such as cheeses and yogurts.
Fat. Butter, margarine, lard and oils add fat to food. Fat is also in many dairy and meat products. Try to avoid fried foods, mayonnaise-based dishes (unless they are made with fat-free mayo), egg yolks, bacon and high-fat dairy products. Your doctor or dietitian will tell you how many grams of fat you may eat each day. When eating fat-free versions of foods (such as mayonnaise and butter), check the label to see how many grams of carbohydrates they contain. Keep in mind that these products often have added sugar.
What is the Exchange List?
The Diabetes Carbohydrate & Fat Gram Guide: Quick, Easy Meal Planning Using Carbohydrate and Fat Gram Counts
The exchange list is a tool to help you plan healthy meals and snacks. To add variety to your diet, you can substitute certain foods for other foods in the same group. Some examples are listed here.
Sample Exchange List
| | | |
| --- | --- | --- |
| Food group | You can have….. | Or exchange it for… |
| Fruit (each serving contains about 15 grams carbohydrates) | 1 small or medium piece of fresh fruit | 1/2 cup fruit juice,or canned or chopped fruit |
| Vegetable (each serving contains about 5 grams carbohydrates) | 1 cup raw vegetables | 1/2 cup cooked vegetables or vegetable juice |
| Starch (each serving contains about 15 grams carbohydrates) | 1 slice or ounce bread | 1/2 cup pasta, cereal, starchy vegetable |
| Sugar, honey, molasses | 1 teaspoon | 4 grams carbohydrates |
| Milk (does not include cream, yogurt or cheese) | 1 cup milk | 12 grams carbohydrates and 8 grams protein |
| Meat | 1 ounce meat, fish, poultry, cheese or yogurt | 1/2 cup dried beans |
| Fat (includes nuts, seeds and small amounts of bacon and peanut butter) | 1 teaspoon oil, butter or margarine | 5 grams fat |
Macronutrients & Diabetes
The macronutrients referred to in human diets are the three food groups that provide us with energy, namely: carbohydrates, fat and protein. The three major nutrients are more than simply providers of fuel for our bodies.
Fats and protein are both vital for building cells and helping the cells carry out their duties. Each of the macronutrients are versatile allowing the body to break them down into a number of uses.
Carbohydrate can be stored as fat and fat and protein can both be converted into glucose for example.
Micronutrients & Diabetes
Understanding Micronutrients : A Complete Guide About Vitamins, Minerals, Health Benefits And More
Micro may mean small, but micronutrients are far from insignificant. Without a regular supply of micronutrients, our bodies would literally starve. Micronutrients include all vitamins and minerals .
We take it in, often without realising, and are an essential part of a diabetic diet. As an example, celery contains well over a dozen different micronutrients including a number of vitamins, potassium, calcium, iron and more.
Micronutrients such as niacin, magnesium, calcium, zinc, carnitine, inositol, alpha-lipoic acid, as well as vitamins E, B6 and D all play an important role in the prevention and management of people with diabetes.
Herbs and Spices for Diabetes
Yes, Food IS Medicine – Book 3: Herbs & Spices: A Guide to Understanding, Growing and Eating Phytonutrient-Rich, Antioxidant-Dense Foods: Volume 3
You can make your meals even healthier (and tastier, too!) while strengthening your fight against the diabetes-inducing inflammation in your body. How? You can look to nature and whole plant foods.
All of the herbs and spices listed here have anti-diabetic and/or anti-inflammatory properties and can be sprinkled on any meal to help reduce the chronic inflammation in your body. So when you're cooking your next meal, toss in some of the herbs and spices listed below. And don't be afraid to experiment in order to get it just right: By trying new combinations, you'll learn which herbs and spices offer the best flavors for your dishes and how much you prefer to use.
Popular Diabetic Recipe Books
1.http://The Everyday Meal Planner for Type 2 Diabetes: Simple Tips for Healthy Dining at Home or On the Town
2.http://Quick & Easy Diabetic Recipes for One
3.http://The 4-Ingredient Diabetes Cookbook
For more great Health and Nutrition Tips refer to the website positivehealthwellness.com.
Leave below any comments or information you have on the above topics or send an email to momo19@diabetessupportsite.com